[ J E W I S H L I V I N G ]
No time for silence
By Jonathan Tobin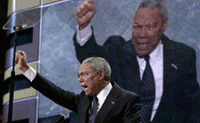 Israel cannot be asked to sacrifice any more of its people merely to please Colin Powell and the Saudis.


How Many American Muslims?
By Daniel Pipes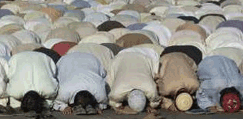 Knowing the real number of Muslims will, most immediately, likely impede two militant Islamic efforts now underway: one (pushed by The Minaret magazine) to get Americans to acknowledge that their own misdeeds partially caused the atrocities of September 11; and another (led by CAIR) to halt the U.S. military campaign in Afghanistan. The longer-range implications will be yet more significant.


The classic comic strip serial focuses its attention on the battle of religiosity versus modernity. (UPDATED DAILY)





[ D A I L Y I N S P I R A T I O N ]


WISDOM EACH DAY: Start your day off right with words that will speak to your heart and soul. (NEVER TRIED THIS FEATURE? YOU DO NOT KNOW WHAT YOU ARE MISSING!)




[ L I F E S T Y L E S ]

Consumer Reports on JWR: Replacement tires for your car

Dr. Peter Gott: Symptoms of menopause may be delayed; depleted iron stores




[ I N S I G H T ]


Wesley Pruden: When a terrorist is just another patriot

John Williams: Feeling a gripe comin' on

Steve Young: The other terrorists

Chris Matthews: America: All we have

Debra J. Saunders: Give war a chance

Don Feder: No one's asking the ACLU to save them

Bob Greene: Don't say that we weren't forewarned

Ian Shoales: Even in wartime, America can still bring it home

Jules Witcover: Show business on economic stimulus

John Leo: Campus speech codes now turn against both Left and Right

David Limbaugh: Cool heads must prevail

Kathleen Parker: Forget the kiss -- seal my letters with Cipro

Michael Barone: Burden of proof

Jonah Goldberg: In current context, racial profiling makes sense

Jeff Jacoby: Journalism and the 'neutrality fetish'

Paul Greenberg: Field guide to fanatics (SUPERB!)

Suzanne Fields: Anthrax anxiety in an age of terrorism

Nat Hentoff: The FBI under cover of darkness

George Will: Hope and Skepticism





[ W O R T H 1 0 0 0 W O R D S ]

Mallard Filmore

Lola

Bound and Gagged

Mixed Media

Jack Higgins

Gary Brookins (PRINT IT!)

Mike Shelton

Gary Varvel

Mike Lukovich

Wayne Stayskal

(Att. working columnists and editorial cartoonists: Think you have what it takes to be featured on JWR? Drop us a note. And readers: We're always open for suggestions!)



[ F A S T P O L I T I C S&nbsp ]








require ("t-ssi/rtorah.html"); ?>