[ J E W I S H L I V I N G ]
Reform leader, have you
no sense of decency left?
By Jonathan Rosenblum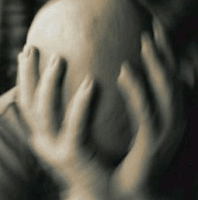 They're doing it yet again.
In an effort to raise funds for its struggling movement in Israel, the leader of Judaism's most liberal branch in Israel is using scare tactics on its Diaspora members. This time, at a recent lecture at a Reform temple in Cleveland, audience members were warned that a new terrorist threat has now been identified emerging from the rubble of the World Trade Center: "fundamentalist" Jews.
Ask Wendy
By Wendy Belzberg




Outside world hits home; money and mommies
*
Wacky and wise, our pundette has an answer for just about every question.


The classic comic strip serial focuses its attention on the battle of religiosity versus modernity. (UPDATED DAILY)





[ D A I L Y I N S P I R A T I O N ]


WISDOM EACH DAY: Start your day off right with words that will speak to your heart and soul. (NEVER TRIED THIS FEATURE? YOU DO NOT KNOW WHAT YOU ARE MISSING!)




[ L I F E S T Y L E S ]

Dr. Robert A. Wascher's health and science report: New insights into autism; the wiley appendix...

Bruce Williams on JWR: Use caution with viaticals

Dr. Peter Gott: Humor may help depression




[ I N S I G H T ]



Ben Stein: Flag basks in freedom's glow

Julia Gorin: From Flags to Rags

Paul J. Saunders: Welcome Russia's help --- with reservations (IMPORTANT!)

Debra J. Saunders: Before America gets tired of the war on terrorism

Norah Vincent: The Sick Joke Is on Us Now

Michael Ledeen: Not the Emmys: A Beltway award presentation.

Michael Long: Questions for the Anti-War Crowd, Part II: What if someone took them seriously? (EXCELLENT!)

Marc Berley: Teach American history again

Greg Crosby: Some Thoughts About the "War On Terror": Part I

MUGGER: Black to the rescue

Michelle Malkin: Charles Schumer and the Chicken Littles intelligence?

Phil Perrier: 'White trash' exchange program (GREAT!)

Bill Tammeus: Just getting caught up

Diana West: Left out

Mort Kondracke: U.S. Should Woo Muslims, but Not At Israel's Expense

Charles Krauthammer: And the winner is?: State Department v. Defense Department (SUPERB!)

Mona Charen: Loose lips sink ships





[ W O R T H 1 0 0 0 W O R D S ]

Mallard Filmore (FANTASTIC!)

Lola

Bound and Gagged

Mixed Media

Jack Higgins (NEW CONTRIBUTOR!)

Jeff Koterba

Gary Brookins

Gary Varvel

Michael Ramirez

Chris Hiers (ANIMATED!)

(Att. working columnists and editorial cartoonists: Think you have what it takes to be featured on JWR? Drop us a note. And readers: We're always open for suggestions!)



[ F A S T P O L I T I C S&nbsp ]








require ("t-ssi/rtorah.html"); ?>