[ J E W I S H L I V I N G ]
Are apologists for Islamic extremists still welcome in White House?
By Eric Fingerhut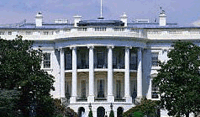 In an effort to demonstrate that the United States' war on terrorism is not also a war on Islam and to speak out against hate crimes directed at Muslim Americans, President George W. Bush has met twice in the past month with representatives of Muslim American groups.
But all those groups and their leaders, while condemning the Sept. 11 terrorist attacks, have a long history of condoning, and even supporting, terrorism that occurs in Israel and the groups -- Hamas, Islamic Jihad and Hezbollah -- that carry it out.
Ask Wendy
By Wendy Belzberg



Vacation separation; Risk present for past?
*
Our pundette has heard it all. Ask her almost any question. But be prepared for the answer!


The classic comic strip serial focuses its attention on the battle of religiosity versus modernity. (UPDATED DAILY)





[ D A I L Y I N S P I R A T I O N ]


WISDOM EACH DAY: Start your day off right with words that will speak to your heart and soul. (NEVER TRIED THIS FEATURE? YOU DO NOT KNOW WHAT YOU ARE MISSING!)




[ L I F E S T Y L E S ]

Consumer Reports on JWR: Self-care is crucial for diabetes

Dr. Robert A. Wascher's health & science news: More bad news about obesity links to other diseases…Hey dad, can I borrow the car keys?




[ I N S I G H T ]



Norah Vincent: Bring a child into a world like this?

Stephen Schwartz: The Varieties of Muslim Experience: There are two, three, many Arab streets (SUPERB!)

The Medicine Men: Failed immigration policy ultimately bad for nation's mental health: -- Enemy within leads to epidemic of jumpy nerves

Clarence Page: Contradictions illustrate the complicated nature of the new terrorism

Debra J. Saunders: University of Censorship's fall semester (OUTRAGEOUS!)

Robert L. Haught: There's something fishy going on in the U.S. Congress

Julia Gorin: Complex inferiority

MUGGER: Capitalism gone amok

Lori Borgman: A Parent's Guide to Dating

Michael Long: The Jason Problem: Sometimes they only look dead (GREAT!)

Bob Greene: The unthinkable becomes a casualty of war

Bob Tyrrell: No yellow ribbons

Linda Chavez: A need to define the real enemy

Doug Bandow: Good news from a suffering land

Marianne M. Jennings: Of human nature and monsters

Greg Crosby: In Nature We Trust (EXCELLENT!)

Mort Kondracke: How to win war against terror --- Saddam is next

Jack Kemp: The putrid stench of evil

Betsy Hart: A new way of looking at things

Michelle Malkin: A forgotten day of infamy (FANTASTIC!)

Charles Krauthammer: A humanitarian war





[ W O R T H 1 0 0 0 W O R D S ]

Mallard Filmore

Lola

Bound and Gagged

Mixed Media

World Editorial Cartoon Showcase: From Singapore

Chris Hiers (ANIMATED!)

Mike Lukovich

Gary Brookins

Wayne Stayskal

Gary Varvel

John Deering

Bob Gorrell

Michael Ramirez

(Att. working columnists and editorial cartoonists: Think you have what it takes to be featured on JWR? Drop us a note. And readers: We're always open for suggestions!)



[ F A S T P O L I T I C S&nbsp ]








require ("t-ssi/rtorah.html"); ?>