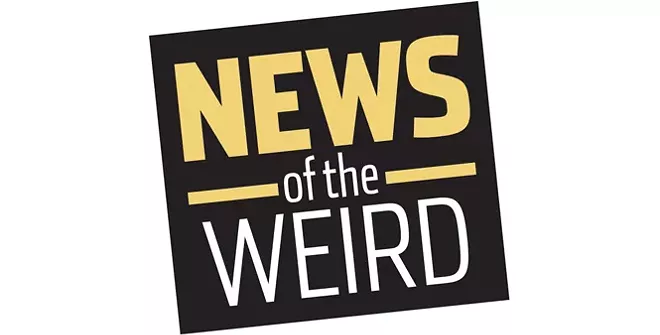 • Police in Brockville, Ontario, Canada, say a homeowner ignored a warning from his pet parrot on Aug. 17 because the bird "isn't always a reliable source of information," CTV reported.
As a thief entered the home through an unlocked door, authorities said, the parrot issued a friendly "hello," which didn't alert the homeowner or deter the man from taking a credit card from a wallet.
A neighbor photographed the suspect leaving the scene and security cameras later caught a 33-year-old man using the stolen card at a store, said police, who arrested him. [CTV, 8/20/2020]
• Competition is stiff this year for the New Zealander of the year award, The Guardian reported on Aug. 19, but one candidate has garnered surprising attention: a Turkish Angora cat named Mittens who roams Wellington and has already received the key to the city.
"In this extraordinary year, we know that everyone has a hero," said Miriama Kamo, the patron of the award, and for many it's Mittens, who has 50,000 followers on Facebook.
New Zealand Prime Minister Jacinda Ardern and Dr. Ashley Bloomfield, the country's director-general of health, are also in the running. [The Guardian, 8/19/2020]