Jewish World Review Sept. 2, 2005 / 28 Av, 5765
Creative ideas go in watch, phone
By Mark Kellner
http://www.JewishWorldReview.com | There seems to be no limit to human creativity, so the gadgets keep coming. Two items arrived recently: Palm's Treo 650 "smartphone" and Skullcandy's MacGyver MP3 Watch.

I like the Treo 650 a great deal, though it's not perfect. I am less enthusiastic about MacGyver, even though it is pretty cool in concept, at least.

Let's get the watch/MP3 player out of the way first: You can get a 512-megabyte model that will play 960 minutes of Windows Media Audio or 480 minutes of MP3 files — enough to store the contents of between seven and 14 music compact discs — depending on the audio format selected. A fully charged MacGyver will deliver seven hours of music playtime, enough to take you to London or even Vienna, Austria, but not enough for a flight to Tel Aviv, Tokyo or Nairobi, Kenya.

A selling point for the $200 watch (price as found at www.skullcandy.com) are the headphones supplied with the unit, which are awesome. The sound quality is excellent, and you can select from five "equalization" modes, including rock, jazz and classical. Volume controls are on buttons that also advance or reverse the playing of individual songs, so a bit of dexterity is required.

That button confusion, along with a lack of compatibility with Apple's ITunes are two things that give me pause.

I also wonder how good this would be when using the watch and headphones during exercise. I didn't test MacGyver on a treadmill, but fear it would disconnect easily. That's different from, say, an IPod, which can be worn with a holder to support free range of movement.

So an MP3 watch, which can double as a "flash" drive, is a nice idea, but some aspects might bear refining. If Skullcandy ever comes up with wireless headphones, then they've got a winner.

The Treo 650, on the other hand (or, more properly, a shirt pocket), is the kind of smartphone I want to have — at least until I see something better. Running the wonderful Palm operating system, the device combines a phone with a personal digital assistant, a 640-by-480-pixel camera, and an MP3/RealAudio player. Not bad for a phone that, "unlocked," will cost customers of Cingular Wireless $549.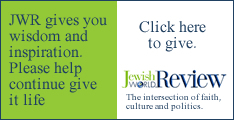 What's nice about the Treo is that everything works the way it should. You really can navigate this thing with one hand, the on-screen cell phone keypad is easy to use, and the sound is more than decent. Battery life is good, coverage seems to be a bit better than with some other cell phones, and the PDA features of Palm hand-held devices have long impressed me.

I also like some of the nice touches in the device. If there's a phone number in an address book, e-mail message or document, one press can have that number dialed for you. If you need to "silence" the device for a meeting, movie or meditation, one switch will do it. Extra memory isn't a problem: There's a SecureDigitial card slot that accepts up to 1 gigabyte of storage.

So what's not to like? I'd prefer the headphone jack on the top or side rather than the bottom.

I'd also prefer an easier procedure to "unlock" the keypad; it could be one touch instead of two key presses.

These are minor quibbles. I like the Palm platform, and I like it a lot when merged with a good phone. Details on the Treo 650 are at www.palm.com.
Every weekday JewishWorldReview.com publishes what many in in the media and Washington consider "must-reading". Sign up for the daily JWR update. It's free. Just click here.
JWR contributor Mark Kellner has reported on technology for industry newspapers and magazines since 1983, and has been the computer columnist for The Washington Times since 1991.Comment by clicking here.
© 2005, News World Communications, Inc. Reprinted with permission of The Washington Times. Visit the paper at http://www.washingtontimes.com