Jewish World Review Sept. 1, 2005 / 27 Av, 5765
Rich enviro-phonies against windmills
By Froma Harrop


http://www.JewishWorldReview.com | OSTERVILLE, Mass. — There are two sets of environmental policies in the United States today: one for the very rich and one for the yahoos.

Once you understand this, a lot of things fall into place. You know how developers and mining magnates get away with turning your local landscape into a hideous mess, while they live in perfect, super-zoned enclaves. You even know why the price of oil is so high.

In most places, wind turbines are seen as good things for the environment. They provide renewable, clean energy. But put windmills on the watery blue horizon of a trophy house, and they get painted as environmental demons.

This story began in 2001, when Cape Wind Associates proposed a wind farm off the coast of Massachusetts, in Nantucket Sound. Many locals thought the project virtuous. Its 130 wind turbines would provide Cape Cod, Nantucket and Martha's Vineyard on average 74 percent of their electricity. The region is home to two of the nation's worst-polluting electric plants.

So, people thought, the windmills would improve the environment while reducing electric bills. And not a few took patriotic pride in the idea that their region would help America cut its dependence on foreign oil.

The jet set had other ideas. It established a group with a green name — the Alliance to Protect Nantucket Sound — and lots of green behind it. The alliance asserts that wind turbines kill off birds and fish, though few data back those claims. What the birds and fish really need, biologists say, is less fossil-fuel pollution in their air and water. The Seafarers International Union, representing hundreds of local commercial fishermen, endorses the wind farm.

The campaign against the project has produced both funny and tragic results. What's funny is the pro-environmental message coming from some of America's worst polluters. These people fly private jets to 10,000-square-foot houses. Their mega-boats dirty the waters. The group's first president, Doug Yearley, is the former CEO of Phelps-Dodge. Under Yearley, Phelps-Dodge earned first place in the Environmental Protection Agency's toxic-release inventory for both Arizona and New Mexico.

The alliance holds meetings at the exclusive Wianno Yacht Club, in the precious Cape Cod hamlet of Osterville. Giant houses and lush landscaping cut off the public's views of and access to the water. One may laugh at lawn signs by the entrances bearing the militant and clearly misleading message, "Nantucket Sound: Not for Sale."

The tragic part is that selfish people are stopping America from getting a rational energy policy. They control the politicians in Washington, and some are those politicians themselves.

Take Sen. John Warner, Republican of Virginia. The League of Conservation voters gave Warner a zero rating for 2004. But he urged the Army Corps of Engineers to put a monkey wrench into the Cape Wind project on environmental grounds. Wonder why Warner spent all that energy trying to stop a wind farm off the coast of Massachusetts? Answer: His two daughters have houses in Osterville.

Sen. Lamar Alexander, Tennessee Republican, had helped block a plan that would have forced utilities to use more power from renewable energy sources. Speaking on the Senate floor, he called wind-powered turbines "gigantic public nuisances." Alexander, it surprises no one, owns waterfront property on Nantucket.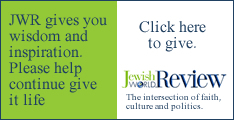 When environmental cavemen talk "green" to guard their pristine waterfront views, you laugh and cry. But when erstwhile defenders of the environment — such as Sen. Ted Kennedy — join them, you just get sick. The liberal Democrat of Massachusetts has caused numerous lunches to be lost. And so has his nephew Robert F. Kennedy Jr. The Kennedys, of course, own that famous family compound in Hyannisport.

A self-styled environmental activist, the younger Kennedy recently hosted an anti-wind-farm propaganda cruise. As he was regaling his audience, some uninvited guests on inflatable rafts put-putted out to the 125-foot schooner. They were from Greenpeace — and razzed him.

The rich are now packing up: They don't do waterfront in cold weather. But the battle over the wind farm goes on, and its supporters have reason for hope.

They, too, have famous political names on their side. One is Theodore Roosevelt IV, great-grandson of our finest environmental president. Teddy the Fourth, a managing director at Lehman Brothers, is helping to arrange Cape Wind's financing. It's nice to know that the contest won't be just yachts versus rubber rafts.
Every weekday JewishWorldReview.com publishes what many in in the media and Washington consider "must-reading". Sign up for the daily JWR update. It's free. Just click here.

Froma Harrop is a columnist for The Providence Journal. Comment by clicking here.
© 2005 Creators Syndicate