Jewish World Review

Tagger's death sheds light on graffiti's dark world

http://www.jewishworldreview.com | (KRT) CHICAGO Cinda Cason never understood the dangers her son courted until he died. She never grasped his drive to climb higher, go farther and mark his name in spray paint, ink and shoe polish.

She knew of his long career as a graffiti artist, fought a losing battle against it, hoped he would someday walk away.

But she never knew of his trips through tunnels where trains sped by, or how he climbed a 200-foot crane to write his name on the top, or found the strength to mount an overpass on the Stevenson Expressway just so he could leave his mark on steel.

Her son was Peter Berry. In the underground world of graffiti art, he went by another name: Kiser.

"He was this wild thing," Cason said, "with this heart of gold."

A longtime fixture among Chicago's group of graffiti taggers who illegally write their names on walls, buildings, platforms, buses and trains, Berry was killed in the early morning hours of Aug. 16. He was hit by a northbound CTA Red Line train near the Morse Avenue station. The death was ruled accidental. He was 22.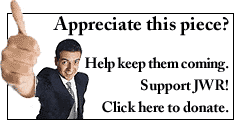 Tagging is an activity that exacts tremendous social costs. Cleanup burdens homeowners, building owners, municipalities and transit services. Police point out that gangbangers often use graffiti to mark their turf. Graffiti can serve as a harbinger of a neighborhood in decline, blighting communities and lowering home values.
So to the law, graffiti is a crime. To Berry, his signature was art.
Tagging or bombing, whatever the street label, graffiti art provides the participant with a rush and a mark of identity. In that, Berry succeeded.
"Peter wasn't just any bomber, he was one of the greatest," said Worm, a tagger who declined to provide his real name because he still engages in illegal graffiti art.
"He climbed to the highest spots. He had guts. His name was known. His name will still be known."
Cason doesn't want to glamorize her son. She said she always was against his graffiti and sought to redirect him into more conventional art forms.
But since his death, she has forced herself to confront the reality of her son's life. Having met many of his fellow taggers, she now better comprehends the lure that took him to the edge, artistically and personally.
___
Cason said one of her son's friends told her: "We've all got a bit of anger in us. We could just squash it down. But we decided to go out, put that mark on that wall. Get a rush."
"I never heard such a clear-cut description of graffiti," she said.
She has also grappled with the devastating shock and unanswerable questions that followed her son's death along a stretch of rail he knew as well as any, apparently without carrying any spray-paint cans or other tools of his trade.
For her, there remains the sense that he was a young man about to find himself, to make the transition from graffiti guerrilla to artist.
He was in the U.S. Army Reserve. He attended the American Academy of Art. He tagged buildings, but he also built a portfolio of sketches.
"Why do you have to do this?" Cason recalled asking her son one day. "You're going to end up in jail."
She said her son replied: "I want to leave my mark."
But most of the art - the graffiti - is gone, washed away or painted over.
His family clings to what it can. Six sketchbooks show his extraordinary creativity, from doodles to nudes, ink to charcoal.
His mother, an architect and interior designer, sits in her Chicago Gold Coast neighborhood apartment, trying to make sense of her youngest child's life.
Sitting nearby are her ex-husband, James Berry, and their other two sons, Mark, 33, and Liam, 31. Cason is now married to Richard Cason, an executive with Tribune Publishing Co.
The family takes out a photo of a young boy - Peter - bundled against the snow during the late 1980s on New York's Long Island, where he grew up. There are other pictures of a chubby-faced child, in coat and tie, on the way to parochial school.
The stereotype of graffiti artists is that they are poor kids screaming to get noticed. Berry was raised in a middle-class family; later, he lived in his own apartment and attended art school.
But as a young boy, Peter Berry was desperate for attention, his mother said. She recalled once framing a painting done by Liam. It was a pointillist work, dots of paint creating a tree. She hung the painting on a wall.
Soon, she heard noises in the basement and went downstairs.
"There was Peter in the dark reaches of the basement with a hammer and nail, banging one of his pictures into the foundation," she said.
The mother asked her son what he was doing.
"He turned around with rage and tears, and said, `Well, you hang up Liam's work and Mark's work. I'll just hang this in the dark.'
"He never felt he got the recognition or he never got individual attention," Cason said. "That is what drove him."
So did life as an outsider.
In 1993, the father took a telecommunications job in Illinois and the family moved to an Evanston, Ill., apartment. The move jolted Peter, who was 11.
He had to make new friends, go to a new school. He also had to deal with his parents' separation and divorce.
"I knew what he was up against, feeling like the outsider and faced with all these choices," Cinda Cason said, recalling that she herself had moved from Indiana to Evanston as a girl.
He found his calling, his identity, in drawing - first stick figures with knees and elbows in school, and then scrawls on walls and buses and trains.
___
He was in fourth grade when the graffiti began, his friends recall. He ran with a local kid named Chris Gelin, another outsider looking to make a friend.
"We drew on everything we could," said Gelin. "We'd sneak out every night and go paint." They'd do names, characters, super heroes.
Why?
"We're artists, man," said Gelin, now 22 and working as an audio engineer.
Berry's family got wind of it early on. And his parents, not knowing how to harness his graffiti art, made him a deal - he could paint over the inside walls of their one-car garage.
He did that and more, painting right up to the rafters. But it wasn't enough. He was still drawn to the street.
His father recalled once trying to scare his son straight by driving him past a juvenile detention facility. Another time, they told an Evanston police officer to lay it on thick with their son to persuade him to quit.
Police and municipal officials are frustrated by taggers like Berry. "I don't know how you put a price on it," said Chicago police spokesman Pat Camden.
Peter Berry wouldn't give up his passion. "He was pretty much a die-hard artist," Gelin said.
Taggers often work in groups of 10 or more, making plans to place their marks in unlikely places.
For most of his life as a graffiti artist, Berry worked with the crew known as CAB or 312, a loosely organized group of friends united for their art. He joined the crew in 1996, according to Worm.
Another graffiti artist named Seel Fresh, who also declined to give his real name, recalled the first time he saw Berry, then a 14-year-old "with an aura full of passion and heart."
"The graffiti thing is like being an urban hero," he said. "Kise became one of those heroes kids looked up to. It was about the way he wrote the letters, about having an original name."
Nobody really knows how Berry came up with the name Kise, later lengthened to Kiser. Some say it may have been from eating a kaiser roll, others that it comes from the word king.
___
For taggers, the prime years are the teen years, in high school. As they age, many outgrow the urge to tag and take up more traditional art forms such as graphic design. Others go on to become rappers or disc jockeys, making a career of music.
It seemed in recent years that Berry was on such a path.
But he still loved the tagging.
"He didn't need the affirmation," said Liam Kelly, a longtime friend of Berry's. "People would say that he had talent but that it was wasted. But he didn't need to see his work in traditional commercial outlets."
There were signs of change, though. His tagging was becoming more political, especially after the outbreak of the war in Iraq. He began to write President Bush's name backward on walls throughout the city.
He also took his art classes seriously. And he gained the respect of fellow students.
"An artist is an artist," said Elizabeth Wetmore, a graphic design major at the American Academy of Art. "An artist doesn't need to have to explain his passion."
Berry's death left his family and friends devastated. It came two days after his 22nd birthday and hours after he had accompanied his mother to a Cubs game at Wrigley Field.
His brother Mark was the last family member to see him alive. It was 20 minutes before midnight on Aug. 15 when Berry left his brother's apartment and headed for an `L' train. He and his girlfriend were to meet at Berry's Rogers Park apartment.
He never arrived. Police told the family that he was hit by a train early the next morning.
It is a death laced with irony, the tagger killed on the line he worked for more than a decade.
At a visitation last month in Evanston, hundreds of mourners gathered inside a funeral home to share their memories of Berry. Dozens of burly young men wiped away tears as they heard Berry's cousin Joanna Dwyer tell them: "He was beautiful; he was Chicago; he was an artist, a comedian, a poet."
Afterward, the taggers vowed they would leave a new mark throughout Chicago.
The mark will say: RIP Kiser
Every weekday JewishWorldReview.com publishes what many in Washington and in the media consider "must reading." Sign up for the daily JWR update. It's free. Just click here.
Comment by clicking here.

© 2004, Chicago Tribune Distributed by Knight Ridder/Tribune Information Services