Jewish World Review Sept. 9, 2004 /23 Elul, 5764

Multiple users can make Windows XP shutdown difficult; JPEG pictures of word processing files; resetting home page in Internet Explorer 6
By James Coates
http://www.NewsAndOpinion.com | (KRT) Q. I am running Windows XP. Lately I have been having problems shutting down my computer. I go to Start, click Shut Down and then when the other box comes up, I click OK for shut down again. It will start the process like it's going to shut down: The screen will go blank, but then it doesn't shut down and it brings me to the log-in box.

What do I need to do, or is my computer haunted?

David Phillips, El Cerrito, Calif.

A. Microsoft has acknowledged this problem haunts a goodly number of users because Windows XP all too often hangs when commanded to shut down in cases where some of the users of the computer are still logged on. This is particularly troublesome on machines that have been set to use the Fast User Switching feature built in to XP.

The fix is to log everybody off first and then click on the Shut Down command or to disable the Fast User Switching altogether. Click on Start and Control Panel and then User Accounts. Now click on each user's icon and use the option that appears to toggle the fast switch feature.

You can get details on the Microsoft Knowledge Base where the company acknowledges the problem. Go to http://support.microsoft.com and use the article number 320008 as a search term.

Readers also will find several other problems with shut-down procedures at that site.

Q. I have Windows ME and to change a Microsoft Word document to a JPEG file, I have to print the document, then scan it and export to a disk. When I use Excel I can copy the document and paste to my Visioneer scanner and then export it into JPEG. The Word document will not copy and paste to Visioneer.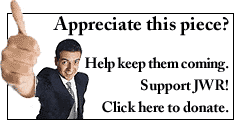 Is there a way to change Word and Excel to JPEG without all the back-door procedures I'm going through?

Bob Rowlin, Downers Grove

A. If you want JPEG pictures of your word processing files, the answer I like best is to simply use the Windows screen grab feature to make bitmapped pictures of the pages.

If you tap the Print Screen button just above Insert key on most keyboards, Windows creates a photographic image of the entire desktop. Press Alt + Print Screen and the software copies just the selected window.

To make digital photocopies of a document, open Word and select View and then pick Full Screen. That will display an entire page on the screen, and you can then tap Alt + Print Screen to copy it. Now click on Start and Accessories and Paint to open the picture editor in Windows. In Paint, click on Edit and Paste. Finally click on File and Save As and pick the JPEG format to create the picture of that page.

You can then repeat for every page, which is faster than scanning them.

If you like this solution you might consider a $30 program called ClipMate that will record copies of each page as quickly as you can hit the keys. It's at ClipMate.com and believe me, Mr. B., it is a very handy tool for making copies of anything that comes up in a day of working at a keyboard creating your own documents and pulling in more information using the Web and e-mail.

ClipMate keeps track of everything a user copies in a database for quick recovery. This includes text as well as photos and many embedded elements like animations.

Q. I cannot reset my home page in Internet Explorer 6. Every time I go to Tools, Internet Options, General, the box to change the home page has all the options "grayed out" so I can't change anything.

Any ideas?

Bob Farland, Hampton, Va.

A. Chances are that you have been mugged by a so-called browser hijacker whose mischief included changing your Windows registry to disable the program's ability to set home pages.

Sometimes a fix is as easy as restoring your browser software using the Windows Control Panel to Add/Remove Programs. Sometimes a fix gets a bit tricky because it requires opening the system registry file and making a change.

Try this first: Click on Start and Control Panel and then Add/Remove Programs. Scroll down to the Internet Explorer listing and click Remove. Windows will not totally remove the browser, but it will return the program to its original condition when the computer was first switched on and taken online. That process is supposed to rewrite system settings for the browser as well as overwrite the old code with new.

If this doesn't work you need to restore the browser's registry setting for that home page.

So click on Start and Run and then type in regedit and press the Enter key. In the software that appears you need to first save a copy of the complicated system registry file so that you can restore it if you mess up while making the change needed.

Select File and Export to create a copy of the registry on your desktop. If you double-click the icon this creates, your registry will return to the current settings.

Now in the registry, expand the folders to this point: HKEY(underscore)CURRENT(underscore)USER
Software
Microsoft
InternetExplorer
Main.

Scroll down to the StartPage item and click on it. In the box that appears, type in a home page like Yahoo.com

Close the registry and run the browser, and you'll find that new start page ready to go. Afterward you can use the browser to pick whatever home page you prefer.
Appreciate this type of reporting? Why not sign-up for the daily JWR update. It's free. Just click here.
James Coates is a columnist for the Chicago Tribune. Let us know what you think of this column by clicking here.
Having other problems? Check out Coates' archives

© 2004, Chicago Tribune; Distributed by Knight Ridder/Tribune Information Services