Jewish World Review Sept. 1, 2004 /15 Elul, 5764

Buddy can help when PC demands ID info; OK to leave our computer and Internet connection on 24/7?; Set Windows XP to automatically load just my own settings on startup rather than opening with a menu giving more than one user's name?
By James Coates
http://www.NewsAndOpinion.com | (KRT) Q. I cannot get my new Hewlett-Packard Media Center computer to remember my passwords when I log on to various Web sites. Other computers in my work life handle logon fine, but the HP won't retain user ID and password information. I have tried everything.

I am a very active online user. During the course of a day I log on to up to eight Web sites several times each as part of my business. Having to type the user ID and password each time is more than annoying. I have uninstalled and reinstalled Microsoft Internet Explorer 6 several times trying to restore the Auto Complete feature. Alas, what is an active user to do with passwords? Michael Goldman, Chicago

A. A number of strategies can aid and comfort those of us whose daily chores require accessing multiple password-protected Web sites, Mr. G. I'm inclined to tout software known as Bookmark Buddy for your particular situation.

But first we need to make sure your computer isn't set to make your life more difficult by restricting both the browser's Auto Complete tool and the cookie files that facilitate most sites with a user name and password.

Auto Complete watches one's keystrokes and finishes frequently used phrases after just a couple of letters are entered. It also keeps track of passwords linked to user names. It is activated in Internet Explorer by clicking on Tools and Internet Options and then opening the Content tab. Also in the mix is a feature that lets one create a special Address Book entry filled with personal information that can quickly be entered in Web forms.

So click on the Auto Complete tools and check the boxes to remember user names and passwords.

Next you need to open up your computer to the cookie files that many Web sites place on customers' hard drives containing user ID and password data for automatic logon. Use the same Tools/Internet Options display as you did for Auto Complete but select the Privacy tab this time. Use the sliding scale to set your privacy settings a tick or two below the most restrictive setting, which bans all cookies.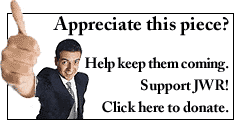 A happier way around this issue is to use Bookmark Buddy, a program that not only keeps favorite Web sites close at hand, but also allows a user to arrange for automatic logon no matter how restrictive the Privacy and Auto Complete settings. You can investigate this $29.95 Web utility at Bookmark Buddy's site (www.urlorg.com/buy.shtml) and download it for a 30-day free evaluation period.

I'm betting you'll be hooked in no time. In addition to automating logon information for as many Web sites as one wants, the program protects against snooping by encrypting data with a special password.

Actually, the logon feature is almost a footnote in the Bookmark Buddy story. The main idea is to go well beyond any Web browser by organizing a great many favorites in a display that permits searching for sites by keywords and organizing hundreds (if desired) of sites by categories and color codes.

Q. My son and I are having an argument over whether it's OK to leave our computer and Internet connection on 24 hours a day. I know little about computers, so I worry that leaving the connection active would allow malicious outsiders to come into our computer. We have Norton AntiVirus, but that's all I know about our computer security. We have Microsoft Windows XP.

Joel Herning @comcast.net

A. All of us need a firewall to ward off the thugs who bombard the Web with probes seeking out unprotected computers with always-on cable modem or DSL Internet connections, Mr. H.

This is particularly true for folks with just a single PC up and running around the clock, because the router hardware used to share a cable or DSL connection among multiple computers includes built-in firewalls.

The easiest fix is to engage the Windows Internet Connection Firewall built in to Windows XP but not activated by default. Like hardware firewalls, this software firewall keeps closed all of the ports that hackers can exploit to slip worms into a PC's memory and then use weaknesses in Microsoft's software to run damaging routines.

Here is the drill: Open the My Network Places and select View Network Connections in the pane to the left. Find your Internet connection, probably the one called LAN, and give it a right-click. A tab called Advanced in the display this summons includes a check box to turn on the Windows Firewall.

There are more sophisticated firewalls, including one from Norton and the hugely popular Zone Alarm, to fine-tune rules about which outsiders can access a PC, but the built-in Windows firewall works just a well by stopping all comers. That is about all most of us need.

Q. Can I set Windows XP to automatically load just my own settings on startup rather than opening with a menu giving more than one user's name? I am the only one that uses the computer.

Burr Logeman @falcolog.com.

A. We will never know how much productivity time is lost by the global workforce because individuals must frequently sign back on to their own user names in Windows XP even when they are, like you, the only person using the computer in question. The fastest fix is to download what Microsoft calls its Power Toys for Windows XP, including one called Tweak UI (as in "user interface").

Tweak UI amounts to a package of subroutines that change all kinds of Windows idiosyncrasies ranging from which icons get displayed on the desktop to how the mouse performs. One of them stipulates a logon user name and password that gets used each time the computer boots up or wakes up from sleep.

This nifty tool, which Microsoft doesn't actively support, can be foundatwww.microsoft.com/windowsxp/downloads/powertoys/xppowertoys.mspx.

Let me urge you and other readers to keep in mind that Microsoft wimps out on supporting Tweak UI because there always is a chance that a user can create problems when fine-tuning Windows.

So use it with caution and consider jotting down notes about what changes you make in case of trouble down the road.
Appreciate this type of reporting? Why not sign-up for the daily JWR update. It's free. Just click here.
James Coates is a columnist for the Chicago Tribune. Let us know what you think of this column by clicking here.
Having other problems? Check out Coates' archives

© 2004, Chicago Tribune; Distributed by Knight Ridder/Tribune Information Services