[ J E W I S H L I V I N G ]
outlook
On Sukkos, do we throw away the winning lottery ticket?
By Rabbi Hillel Goldberg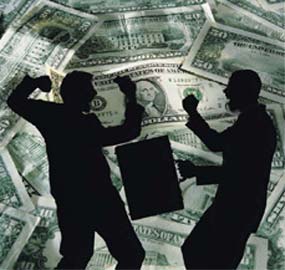 What is Sukkos' moral, its message? To help clarify the matter, I've devised five parables. They all have the same message. Hint: If you went to the synagogue or temple on Rosh Hashanah and Yom Kippur, you've either got the answer or glimpsed it.



thought
Why does Sukkos
epitomize rejoicing?
By Jonathan Rosenblum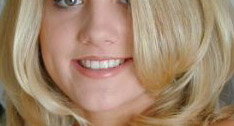 Even today, Sukkos retains a special place in the hearts of all types of Jews, as attested to by the Sukkos going up everywhere, in religious and secular neighborhoods alike. But what exactly is the special connection between Sukkos and joy?

context
All the World is an Arab Stage, but Where is the Audience's Sense of Humor?
By Julia Gorin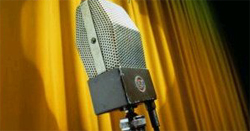 When watching a sitcom, an audience of average intelligence or below easily recognizes the drama queen character, the martyr-manipulator who creates situations that will reinforce her status as the put-upon victim, in need of constant sympathy and attention. The antics she engages in to achieve her ends provide the main source of the show's humor-because no one buys into them and only the character has the endurance to take herself seriously. There's no chance that the audience will mistake her endless roster of grievances for authentic or for being anything other than self-created and self-perpetuated.
So I have often asked myself, "Could the people of average and above intelligence dominating our primary news airwaves just be stupid when it comes to the Middle East?
DEAR JWR READERS
JWR IN THE NEWS --- LITERALLY!


Your favorite website was recently profiled by the prestigious wire service, United Press International (UPI). Writer Lou Marano did an absolutely amazing job capturing, not only what makes JWR tick --- but also the overall situation we are facing. If you have a free moment, click here to view the feature-length article.


In friendship --- and gratitude,
Binyamin L. Jolkovsky,
Editor in Chief
JewishWorldReview.com


[ D A I L Y I N S P I R A T I O N ]



WISDOM EACH DAY:
Life's goal: Fulfilling all of one's desires






[ L I F E S T Y L E S ]

Mark Kellner: On computers: Apple software upgrade very useful

Dr. Robert A. Wascher's health report: Dietary Folate & the Risk of Colorectal Cancer; Risks Associated with Smoking after Heart Attacks; BRCA1 Gene Mutation & the Risk of Breast & Non-breast Cancers; Breast Tissue Density & Inheritance

Bruce Williams on JWR: Avoid gold 'investments'



[ I N S I G H T ]

Debra J. Saunders: Why don't they fear us?

Bill Steigerwald: On media: CEOs: The rise and fall of American heroes

Tom Purcell: Are SUV drivers are the new GOPers?

Joanne Jacobs: Stupidity Watch

Lori Borgman: "Cutting the Cord" to the Tube

Marianne M. Jennings: Girly gridiron (OUCH!)

Argus Hamilton's political zingers!

Art Buchwald: Plea-bargaining crime

Capital Comment: Daily news notes, political rumors, and important events that shape politics and public policy in Washington and the world

Michael Long: The Florida Lesson: We need better voters, not better machines. (UNCONVENTIONAL!)

D.T. Max: A rare book collector's new best-friend

Jeff Jacoby: Starving time in Zimbabwe

The Medicine Men: "A Ray A Day" to replace the daily apple? (OUTRAGEOUS!)

Benjamin Shapiro: Terrorists at our universities (OUTRAGEOUS II)

Lewis Fein: What they owe us: The Arab-American response

Linda Chavez: Worthless signatures from oh-so-wonderful countries

Charles Krauthammer: Is This the Way To Decide on Iraq?

Michelle Malkin: Letter from a reservist (SUPERB!)

Mona Charen: The Moral Authority of the UN





[ W O R T H 1 0 0 0 W O R D S ]

Mallard Filmore

Bob Gorrell

Lurie's World

Michael Ramirez

Mike Shelton

Joe Heller

(Att. working columnists and editorial cartoonists: Think you have what it takes to be featured on JWR? Drop us a note. And readers: We're always open for suggestions!)



[ F A S T P O L I T I C S&nbsp ]








require ("t-ssi/rtorah.html"); ?>