[ J E W I S H L I V I N G ]
outlook
Forgive the terrorists?
By Rabbi Benjamin Blech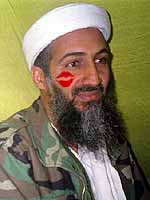 "To err is human, to forgive, divine," said Alexander Pope. But where do the 9-11 terrorists fit in? A prominent rabbinic thinker addresses, perhaps, one of the most difficult theological questions of the tragic episode.




thought
Twin teachings
By Rabbi Avi Shafran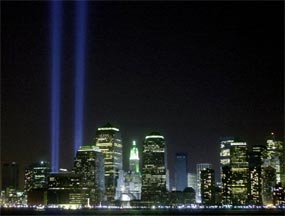 Distance in time, no less than in space, provides perspective. And so the passage of a year since the Islamist terror attacks on our country should spur us to try to mine insights from the disaster. To my mind, two lessons from that bright and sunny turned dark and hellish day stand out.




reality-check
No better time to
be a Jew in America
By Julia Gorin

Our stand-up comic/pundette gets serious. Only for hard-core philo-Semites.




on psychology
A Time to Fight Back
By Dr. Abraham Twerski, M.D.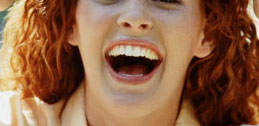 A patient who suffered paralysis of a limb must undergo physical rehabilitation to restore its function. We must undergo a psychological rehabilitation. We must indeed adjust to all possible precautionary measures, but we should not let them take the joy out of life. .




short tales
When the life you
save ... is your own
By Yitta Halberstam Mandelbaum & Judith Leventhal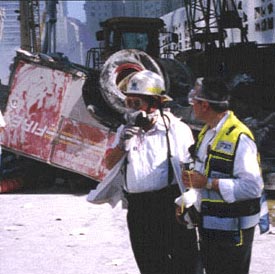 As tragedy struck, a Divine reminder that we are "all in this together."
DEAR JWR READERS
JWR IN THE NEWS --- LITERALLY!


Your favorite website was recently profiled by the prestigious wire service, United Press International (UPI). Writer Lou Marano did an absolutely amazing job capturing, not only what makes JWR tick --- but also the overall situation we are facing. If you have a free moment, click here to view the feature-length article.


In friendship --- and gratitude,
Binyamin L. Jolkovsky,
Editor in Chief
JewishWorldReview.com


[ D A I L Y I N S P I R A T I O N ]



WISDOM EACH DAY:
Standing in the way of truth






[ L I F E S T Y L E S ]

Dr. Peter Gott: Ritalin therapy? Only after testing

Bruce Williams on JWR: Gratuity vs. service fee; obtaining personal credit; Roth IRA v. traditional IRA



[ I N S I G H T ]

Dennis Prager: 9-11 made America better

James J. Cramer: Yesterday was and always will be Sept. 11 until our enemies are vanquished: The making of a hawk

David Warren: The enemy within

Anne Applebaum: It really was the day the world changed

Joe Bob Briggs: Sept. 11: The bedrock at Ground Zero

Bob Garfield: What we saw, and what we see

Andrei Codrescu: 9/11 for Allen Ginsberg

Bob Greene: The first day of the rest of America's life?

Steve Young: The humor will return. Just not yet

Marianne M. Jennings: One year later, crass demands, greed, and litigation are back --- but rights are diminished

Michael Kelly: Before and after 9-11

Michelle Malkin: 9-11: Surrendering the domestic front

Tresa McBee: Reliving 9/11 again and again and ...

Wendy McElroy: Taking back your power

Joel Mowbray: Iraqi roulette

Kathleen Parker: Be angry, be very angry

Tony Blankley: The imperial period of our history starts

Benjamin Shapiro: Without religion, 9/11 is only the beginning

Robert Tracinski: What have we lost?

MUGGER: Look back in anger: More terrorism is imminent

Charles Krauthammer: Year One

George Will: The Great Refutation

Walter Williams: Poor language, poor thinking





[ W O R T H 1 0 0 0 W O R D S ]

Mallard Filmore

Gary Varvel

Mike Lukovich

Jack Higgins

Michael Ramirez

Wayne Stayskal

Steve Breen

Chris Britt

David Catrow

Gary Markstein

Gary Markstein II

Marshall Ramsey

(Att. working columnists and editorial cartoonists: Think you have what it takes to be featured on JWR? Drop us a note. And readers: We're always open for suggestions!)



[ F A S T P O L I T I C S&nbsp ]








require ("t-ssi/rtorah.html"); ?>