[ J E W I S H L I V I N G ]
perspective
With war against Saddam, Bush sends message to Arafat
By Martin Peretz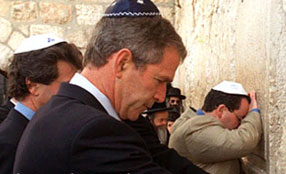 It is impossible not to contrast America's new determination to incapacitate Saddam Hussein and Yasir Arafat with Bill Clinton's failed stewardship of these two dockets.




reality-check
More Americans have been killed by militant Islamics than any other enemy since the Vietnam War
By Daniel Pipes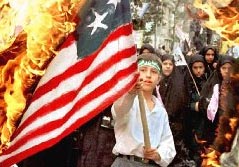 Only with the events of a year ago did Americans finally realize that "Death to America" truly is the battle cry of this era's most dangerous foe, militant Islam. Some info you might not know.







l'chaim!
Get out your crystal ball!
By Jonathan Tobin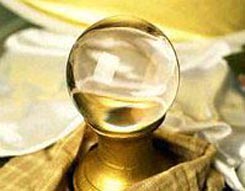 Time to take the 5763 Jewish pundit quiz on next year's news
DEAR JWR READERS
JWR IN THE NEWS --- LITERALLY!


Your favorite website was recently profiled by the prestigious wire service, United Press International (UPI). Writer Lou Marano did an absolutely amazing job capturing, not only what makes JWR tick --- but also the overall situation we are facing. If you have a free moment, click here to view the feature-length article.


In friendship --- and gratitude,
Binyamin L. Jolkovsky,
Editor in Chief
JewishWorldReview.com


[ D A I L Y I N S P I R A T I O N ]



WISDOM EACH DAY:
Infinite repositories of wisdom at our fingertips






[ L I F E S T Y L E S ]

Vaccine prevents stroke in rats

Dr. Peter Gott: Non-prescription drugs have side effects; Idiopathic Hypertrophic Sub-aortic Stenosis

Bruce Williams on JWR: More on timeshares; viaticals



[ I N S I G H T ]

Dick Morris: Twin shadows of Election '02

Argus Hamilton's political zingers!
Joe Bob Briggs: Going hormonal

Capital Comment: Daily news notes, political rumors, and important events that shape politics and public policy in Washington and the world
Bob Greene: Baseball's even stupid about 'Casablanca'

Ranan R. Lurie: Bush exhibiting leadership while the 'world' plays 'wait and see' games (BULL'S-EYE!)


---
GE STILL PAYING FOR WELCH'S CRACK, 'WOMEN'
Retired CEO's posse swells to 400 — Andy Borowitz
---


David Limbaugh: The Tyranny of the Ten

Charles Krauthammer: Remembrance and resolve (GREAT!)

Debbie Schlussel: Two Days in September

Kathleen Parker: Sept. 11 best remembered with silence, dignity

Diana West: When 'healing' overshadows reality

Doug Bandow: Arm those pilots now

Nat Hentoff: Sept. 11: Will we stay free?

Suzanne Fields: Martinis and circuses for Sept. 11

Wesley Pruden: A modest proposal to pay for the war (FANTASTIC!)

Jonah Goldberg: Speeding to a solution

Michael Barone: Why did Andrew Cuomo drop out of the race for governor of New York?

Bill O'Reilly: Answering my critics about the Roush case

Nat Hentoff: Who watches the secret court?

George Will: Lessons of 9/11 -- and 12/7 (SUPERB!)





[ W O R T H 1 0 0 0 W O R D S ]

Mallard Filmore

Jack Higgins

Gary Varvel

Gary Brookins

John Deering

Michael Ramirez

(Att. working columnists and editorial cartoonists: Think you have what it takes to be featured on JWR? Drop us a note. And readers: We're always open for suggestions!)



[ F A S T P O L I T I C S&nbsp ]








require ("t-ssi/rtorah.html"); ?>