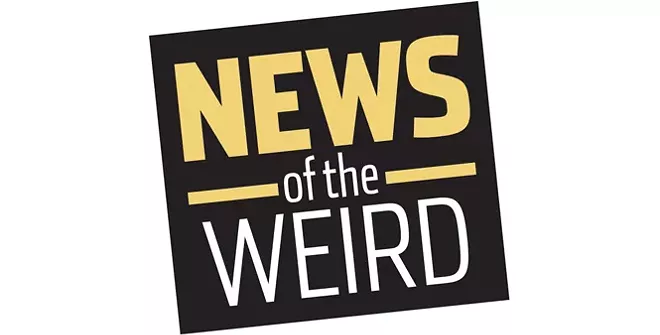 • Farm families in Botswana living beside the Chobe River have long battled herds of elephants that often pass through their fields at night, trampling crops as they move toward the river.
Barking dogs and fences have failed to stop the elephants, the BBC reported on July 7, but farmers are having remarkable success with a new weapon: disco lights.
Scientists from Elephants Without Borders placed solar-powered strobe lights that flash color patterns along the sides of fields elephants are known to walk through, frightening the elephants away.
One farmer reported that before he had lights, "I had more elephants raid ... but in these two seasons with lights I have harvested successfully." [BBC, 7/7/2020]
• Fashion designer and activist Vivienne Westwood, 79, dressed in canary yellow, perched on a swing inside a giant metal birdcage outside London's Old Bailey court on July 21 and led a crowd in chanting, "Free Julian Assange!" Fox News reported Westwood said freeing Assange would mean "journalists can continue to tell the truth." The Wikileaks founder is being held in London awaiting an extradition hearing now scheduled for Sept. 7. [Fox News, 7/21/2020]