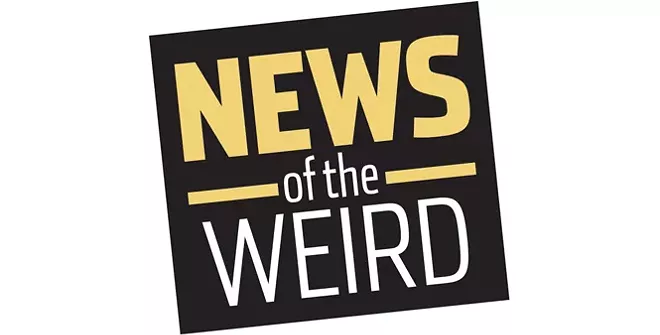 • A $64,000 glass replica of a Disney castle on display at the Shanghai Museum of Glass in China was shattered in July after two kids "hit the exhibit counter when they were chasing each other," a museum spokesperson posted on Weibo.
The Today Show reported Spanish glassblower Miguel Arribas spent 500 hours creating The Fantasy Castle in 2016, but "luckily it's not destroyed," said Arribas Brothers company spokesman Rudy Arribas.
When COVID-19 restrictions are lifted, Miguel will go to Shanghai to repair the castle. "We're used to kids and this kind of stuff happening," said Rudy. "Glass breaks." [Today, 7/27/2020]
• Concerned friends of Hartford, Connecticut, retiree Victor King contacted police on July 26 when they couldn't reach King, who had recently reported being threatened with a samurai sword by a man he rented a room to, according to an arrest warrant.
The Hartford Courant reported that first responders arriving at the house on Asylum Avenue found King's body, badly slashed and decapitated.
Police began a search for the renter, Jerry David Thompson, who was soon found and arrested, but refused to cooperate with detectives, referring them instead to paperwork in his car indicating he believes himself to be a sovereign citizen and therefore not subject to the law.
He was arraigned on July 28 and held on $2 million bail. [Hartford Courant, 7/28/2020]