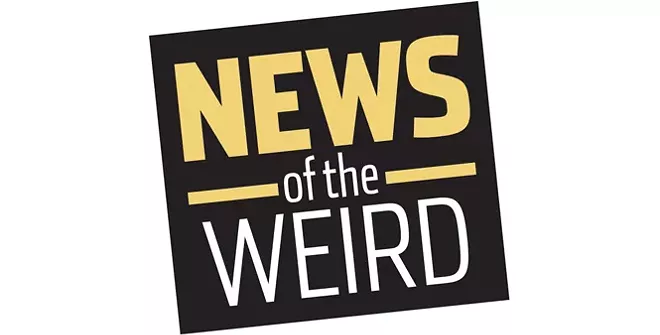 • Andrea Balbi, president of the Gondola Association in Venice, Italy, announced on July 22 that the organization is reducing the maximum capacity allowed on the iconic boats from six persons to five, CNN reported.
The change comes not because of social distancing, but because "over the last 10 years or so, tourists weigh more," Balbi said. He noted that heavier loads often mean the boats take on water, which makes it harder for the gondoliers to navigate in heavy traffic.
"Going forward with over half a ton of meat on board is dangerous," remarked Raoul Roveratto, president of an association for substitute gondoliers. [CNN, 7/22/2020]
• Fashion designer and activist Vivienne Westwood, 79, dressed in canary yellow, perched on a swing inside a giant metal birdcage outside London's Old Bailey court on July 21 and led a crowd in chanting, "Free Julian Assange!"
Fox News reported Westwood said freeing Assange would mean "journalists can continue to tell the truth."
The Wikileaks founder is being held in London awaiting an extradition hearing now scheduled for Sept. 7. [Fox News, 7/21/2020]