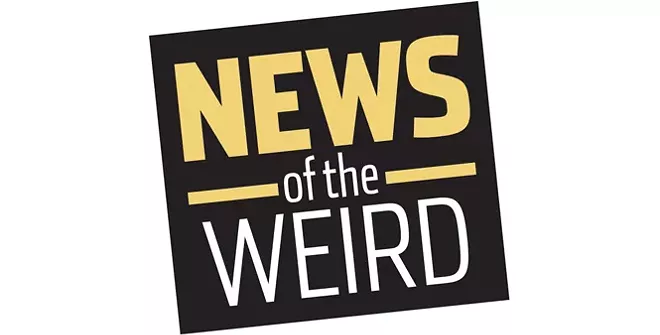 • What started as a report of a naked man running down a road hitting cars in Owensboro, Kentucky, on July 16, soon turned into a home burglary in progress, reports WFIE.
Daviess County Sheriff's deputies said they arrived at the home around 1:30 a.m. to find John Stefanopoulos, 41, standing inside, naked and covered with mud and blood.
Authorities said the suspect rushed the officers while repeatedly telling them he had used "mushrooms with Jesus and that they were playing a virtual reality video game together."
Stefanopoulos was eventually tased and taken into custody. [WFIE, 7/17/2020]
• Robert Berger, 25, of Huntington, New York, was scheduled to be sentenced last October after pleading guilty to possession of a stolen Lexus and attempting to steal a truck, but in an effort to avoid jail, he tried faking his own death, prosecutors charged on July 21.
The scheme, they said, unraveled when authorities discovered a spelling error and inconsistencies in the font styles and sizes on the fake death certificate submitted by his lawyer.
Further, The Associated Press reports, while Berger was "dead," he was arrested in Philadelphia for providing a false identity to police and stealing from a Catholic college.
"It will never cease to amaze me the lengths some people will go to to avoid being held accountable on criminal charges," Nassau County District Attorney Madeline Singas said.
"It's never a good idea to submit phony documents to the district attorney." [Associated Press, 7/21/2020]