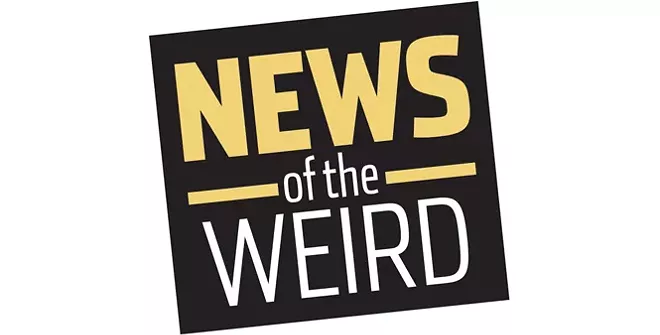 • Wendy Wein, 51, of South Rockwood, Michigan, was arrested July 17 after offering an undercover state trooper $5,000 to kill her ex-husband and giving him money for travel expenses, WXYZ reported.
Wein met the trooper after allegedly visiting the fake website rentahitman.com, where she completed a form requesting a consultation and named her ex-husband as the target.
The owner of the website contacted Michigan State Police, who sent the undercover officer.
"I'm very surprised that someone thought this website was a true website," said state police spokesman Lt. Brian Oleksyk.
The website owner said over the last 15 years he's been contacted a number of times by people wanting someone killed, and he turns all of those requests over to law enforcement. [WXYZ, 7/21/2020]
• Iceland is offering a stressed-out world a unique way to blow off some steam, reports Sky News -- scream therapy.
The country's tourist board is inviting people worldwide to record their screams to be played over loudspeakers in one of seven remote locations.
"You've been through a lot this year," says the project website, "and it looks like you need the perfect place to let your frustrations out. Somewhere big, vast and untouched. It looks like you need Iceland."
Psychotherapist Zoe Aston approves: "Using a scream as a way to release pent-up emotion allows you to ... reclaim the power that is inside you."
Iceland has suffered relatively little during the COVID-19 pandemic, with 1,905 cases of the disease and 10 lives lost. [Sky News, 7/15/2020]