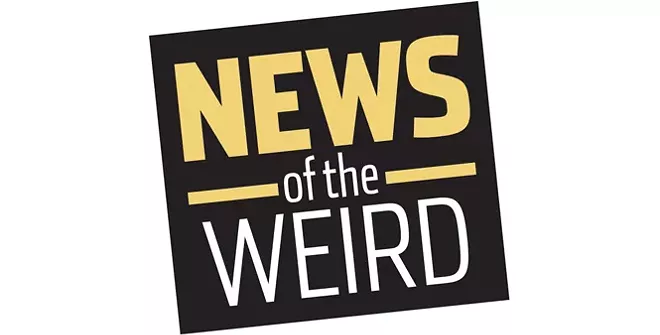 • Commuters in Berlin, Germany, are required to wear masks on public transportation, and are subject to fines if they don't.
Despite that, reports Deutsche Welle, so many people wear their masks incorrectly (covering the mouth but not the nose) that Berlin's transport company, BVG, is now suggesting that riders skip deodorant when they're getting ready for the day, in hopes that the body odor on crowded trains will keep those masks in place.
"Given that so many people think they can wear their masks under their noses, we're getting tough," read a bright yellow posting from July 1 on Twitter.
"The BVG is calling for a general deodorant waiver. So now do you still want to have your nose out?" [DW, 7/3/2020]
• Farm families in Botswana living beside the Chobe River have long battled herds of elephants that often pass through their fields at night, trampling crops as they move toward the river.
Barking dogs and fences have failed to stop the elephants, the BBC reported on July 7, but farmers are having remarkable success with a new weapon: disco lights.
Scientists from Elephants Without Borders placed solar-powered strobe lights that flash color patterns along the sides of fields elephants are known to walk through, frightening the elephants away.
One farmer reported that before he had lights, "I had more elephants raid ... but in these two seasons with lights I have harvested successfully." [BBC, 7/7/2020]