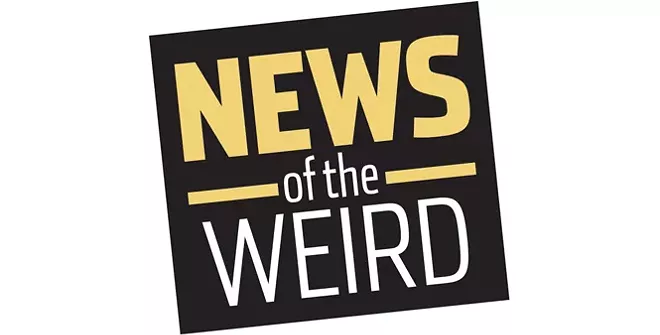 • A man attempting to elude police in a stolen Toyota Land Cruiser on July 5 in Newberg, Oregon, crashed into a woman driving a Buick Regal that had been reported stolen three weeks before, giving police a two-fer.
Newberg-Dundee police said they arrested the driver of the Toyota, Randy Lee Cooper, 27, and then found the driver of the Buick, Kristin Nicole Begue, 25, to be under the influence of intoxicants and arrested her, too, KOIN reported.
Neither driver was injured [KOIN, 7/6/2020]
• Liberty County (Georgia) sheriff's officers who found a body lying next to a railroad track in Allenhurst on July 14 followed protocol by covering the body with a sheet and waiting for the coroner.
When the coroner arrived, detectives looked for injuries and quickly discovered the body was a female sex doll. WSAV reported that the doll was fully clothed and was anatomically correct.
Officials think they may have been victims of a prank. [WSAV, 7/15/2020]