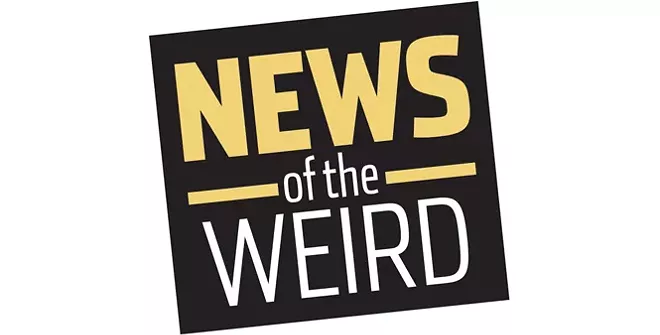 • Amber Gilles made news in San Diego, California, in June when she posted a photo of Starbucks barista Lenin Gutierrez, complaining that he "refused to serve me cause I'm not wearing a mask. Next time I will wait for cops and bring a medical exemption."
In response, KGTV reported, Matt Cowan of Irvine started a GoFundMe page to collect tips for the barista who "faced ... a Karen in the wild," and soon raised more than $100,000, which Gilles now claims she should get half of.
"I've been discriminated against," Gilles said, noting that hiring a lawyer to help her get her half was too expensive, so she has started her own GoFundMe page to raise money.
Gutierrez said he plans to use the money to further his education and follow his dream of being a dancer. [KGTV, 7/15/2020]
• An unnamed 37-year-old man driving along a Lincoln, Nebraska, street on July 14 came upon Dominic Kinser, 20, beating a car with a shovel, KOLN reported.
After the man pulled over and got out of his car, Kinser turned his anger on him, according to police, yelling at the man and then going into his garage, where he grabbed a rifle, which he pointed at the passerby.
Kinser, who police determined owned the car, was charged with making terroristic threats and possession of a deadly weapon in the commission of a felony. [KOLN, 7/15/2020]