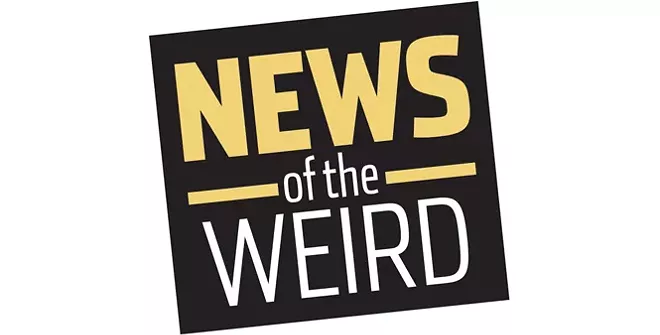 • At Lassen Volcanic National Park in Northern California, five acres around Manzanita Lake were shut down after a man was attacked by an otter on June 25.
Park Superintendent Jim Richardson told the Redding Record Searchlight the unnamed man was swimming in the river and came too close to the otter's offspring, known as kittens.
"It is significant anytime an animal attacks a human," Richardson said. He did not believe the man was seriously injured, and he said the otter would not be relocated.
"It's the protective momma (doing her job), and the attack came as a surprise," he said. [Record Searchlight, 6/30/2020]
• Neighbors on Occidental Street in a North Oakland, California, are at odds over the presence of Bruce, aka Paco, aka Peter, aka Pierre, aka Abraham ... a peacock.
While some residents are happy to welcome him, SFGate.com reported on July 15, others want him to move on and have lodged a complaint with the city.
"For the past 15 weeks or so he has screamed relentlessly, every day," Jesse T. wrote on the Nextdoor app. "It literally feels like he is inside my house."
The peacock is believed by Animal Control to be feral. But Dennis Fett of the Peacock Information Center in Minden, Iowa, thinks Bruce/Paco/Peter is providing a service.
"They're like a watchdog," Fett said. "They have keen hearing. (The neighbors) should count their blessings." [SFGate.com, 7/15/2020]