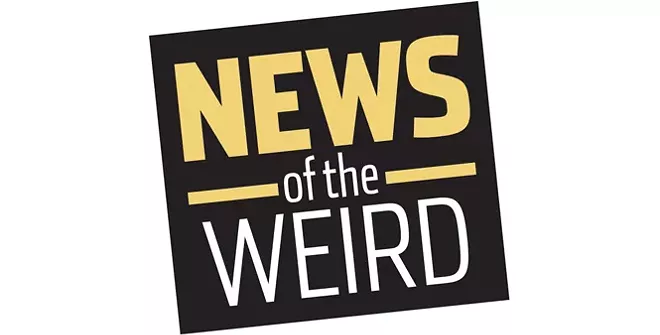 • Justin Couch, 25, of Spring Hill, Florida, who sports a tattoo of a machete under his left eye, was arrested June 13, according to the Hernando (Florida) County Sheriff's Office, for allegedly attacking a man with a machete.
The unnamed adult male victim told officers Crouch forced him out of the home where he'd been living and began arguing with him "for no reason," reported Fox13 News.
As the man attempted to gather his belongings from the home, deputies said, Couch allegedly hit the victim with the flat side of the machete's blade, "then swung the machete at the victim's face," striking his arm with the blade as the man tried to ward off the blow.
"The victim is currently unable to use or move his left hand due to the severity of the injury he sustained," investigators said.
Couch was arrested for aggravated battery. [Fox 13 News, 6/19/2020]
• A perfect storm may be brewing to strike down the long-maligned one-cent coin, the penny.
Earlier this year, the U.S. Mint cut back on coin production to keep its workers safe amid the COVID-19 pandemic, reported NPR's Planet Money.
At the same time, people stopped spending, especially with cash, and word of a coin shortage spread, prompting some stores, such as Kroger, to start rounding their prices to avoid making coin change.
Last year, the mint made more than 7 billion pennies, almost 60% of its total coin production, and each one-cent coin cost TWO cents to produce, putting the loss at more than $72 million.
Still, the mint has no plans to eliminate the coin.
It's been up and running at full capacity since mid-June, and according to spokesman Michael White, about 40% of the coins it has produced since then have been pennies. [Planet Money, 7/14/2020]