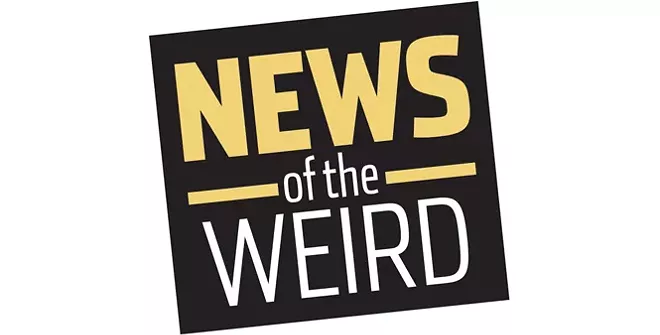 • Chen Haigang, 50, of China's Shanxi province, credits his good health and well-being to a fitness regimen he created and has been following for about 30 years.
Instead of doing tai chi or heading to the gym, Oddity Central reported on July 9, Chen acts like a monkey, walking on all fours and dangling his arms, even climbing trees and swinging from branch to branch.
"I often watched the monkeys at the zoo. I thought it looked so fun and I started imitating," Chen said. "Since I moved to the city for work, I've spent my free time doing the (monkey) walking exercise. ... I never need to see a doctor."
Recently, Chen has added other animals' movements to his routine, such as crawling like a crocodile. He said many people have asked him about his routine but are too embarrassed to do it in public. [Oddity Central, 7/9/2020]
• Yoshito Harada, 32, readily admitted to police in Higashiura, Japan, that he slashes women's car tires so he can then step up to "help" them fix their flats.
On June 11, Oddity Central reported, a 43-year-old unnamed woman leaving a grocery store noticed that her tire was flat. As she pulled over, a man stopped his car and offered to help, but the woman had had a similar experience a year before and recognized the good Samaritan, so she contacted police.
Officers viewed surveillance video from the market and saw Harada slashing the woman's tire just before she emerged from the store.
Further investigation revealed Harada has a history of approaching women this way going back to 2013, and authorities believe he has pulled the stunt more than 1,000 times. [Oddity Central, 7/6/2020]