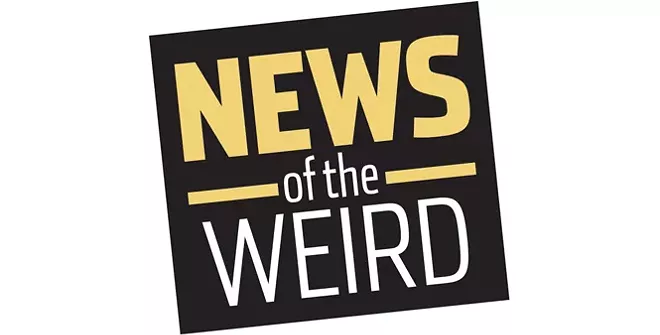 • Kevin Nicks, 55, of Chipping Norton, Oxfordshire, England, was up to the challenge when he was invited to a racing event for unconventional vehicles at Elvington Airfield in North Yorks on July 4.
Using parts lying around his house, Nicks mounted a Honda moped engine to the back of a wheelbarrow that recorded top speeds of 36 mph.
"No wheelbarrow has flown down at the speeds I was going," Nicks boasted to the Daily Star. "It's thrilling and absolutely bonkers to drive it."
This isn't the first time Nicks has motorized gardening equipment. He's also the owner of the world's fastest shed, which can reach speeds of 100 mph.
"I like being creative and thinking out of the box," he said. [Daily Star, 7/8/2020]