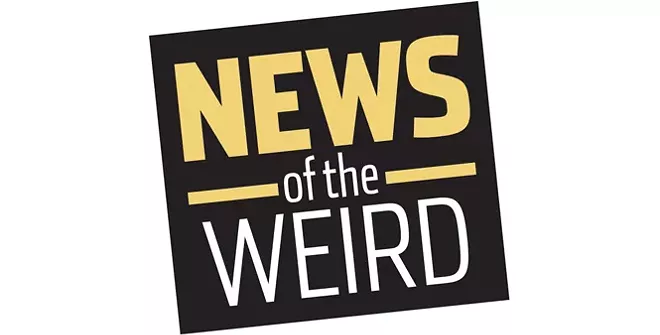 • Don Peters, 44, was arrested without incident on July 4, according to Akron, Ohio, police, after forcing his way around the counter at a Subway sandwich shop and making his own sandwich.
According to police, Peters was intoxicated when he entered the store demanding a meal and became belligerent, damaging some plexiglass before charging behind the counter.
Cleveland.com reported officers said they found a bottle of vodka and a block of Subway cheese in Peters' pockets; he was charged with disorderly conduct, criminal damaging and open container. [Cleveland.com, 7/6/2020]
• Nathalia Bruno, 24, of Newark, New Jersey, survived a harrowing mile-long ride through the storm sewer system under Passaic on July 6 after she drove into high water during a flash flood, NorthJersey.com reported.
Bruno, a driver for DoorDash, escaped her car as it filled with water, but the current pulled both her and her car into the waterway that runs under the city, Passaic Fire Chief Patrick Trentacost said.
Bruno rode the wave until it reached its outlet above the Passaic River, where she was "shot out" and swam to a backyard on the other side.
A homeowner called 911, and Bruno was taken to a hospital where she appeared not to be seriously injured.
Her Toyota Prius was later found under a street the next day. [NorthJersey.com, 7/8/2020]