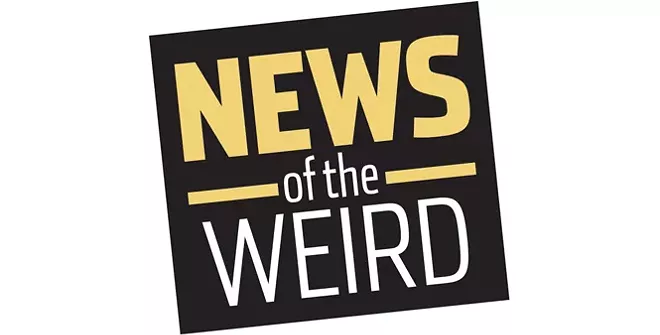 • Paragliding instructor Hasan Kaval, 29, in Izmir, Turkey, took couch-surfing to a whole new level when he rigged a red leather couch, lamp and TV to a parachute harness and launched himself from a cliff at Babadag Air Sports and Recreation Center.
United Press International reported Kaval videoed himself July 2 as he sailed over Oludeniz Beach on the couch, pulling out snacks and drinks, and kicking off his shoes to put on slippers as he settled in to watch cartoons.
Kaval's rig landed safely, and he didn't miss any of his shows. [UPI, 7/6/2020]
• While Americans celebrated the Fourth of July by blowing stuff up, people in Seoul, South Korea, were surprised by an unannounced high-tech aerial display of encouragement and gratitude for medical personnel treating victims of COVID-19.
AFP reported that 300 unmanned aerial vehicles, or drones, lit up the sky for 10 minutes over the Han River on July 4 with messages about wearing masks, washing hands and socially distancing, then shifted focus to thank frontline health care workers.
It ended with a silhouette of the Korean peninsula and the message, "Cheer up, Republic of Korea." The event was not advertised in advance in accordance with social distancing rules. [AFP, 7/6/2020]