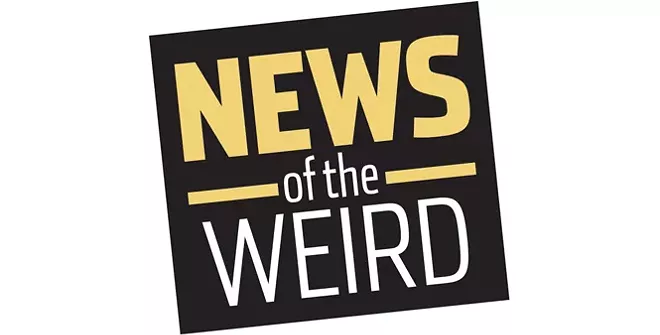 • Wynn Hall of Exeter, Nebraska, might have expected to find a few beer cans or old tires at the bottom of his farm pond when he drained it for maintenance on July 3, but he discovered something entirely different: an empty, broken ATM.
"I thought, who would throw a refrigerator or a stove and put it in the pond?" Hall told KOLN. "I took a picture and zoomed in on it and thought, that looks like an ATM."
When authorities arrived, they had a good idea of the source of the machine, since one had been stolen recently, but the numbers didn't match up.
Hall said he didn't drain the pond last year, but didn't think the ATM had been there too long.
"This is by far the strangest and I was really shocked to see it," Hall said. [KOLN, 7/5/2020]
• Pennsylvania State Police received multiple calls on June 21 about a Mercedes-Benz driving in reverse on the Pennsylvania Turnpike during rush hour.
Troopers arriving on the scene said they found Symara Cole, 27, of Silver Spring, Maryland, passed out in the car with all the doors locked, WTAJ reported.
A semi driver had stopped his rig behind her to prevent others from being harmed.
First responders found that Cole was under the influence of drugs; pending charges include DUI and drug possession. [WTAJ, 7/8/2020]