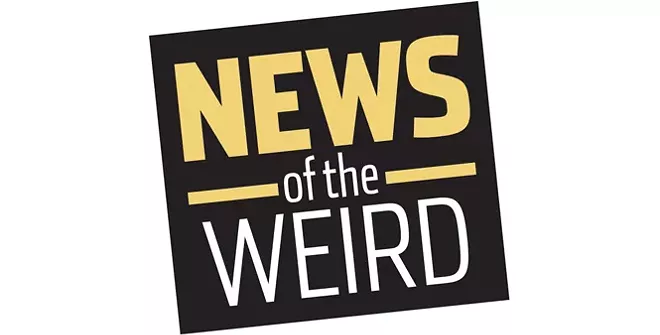 • The Cheyenne (Nebraska) County Commissioners vented their frustration on July 6 over an alarming threat posed by a native species in the state's panhandle.
The Scottsbluff Star-Herald reported that commissioner Philip Sanders told the gathering that prairie dogs had caused almost $3 million in damage to 2,600 acres in the county, and pleaded with representatives of the U.S. Department of Agriculture: "We have a group here from Lodgepole. Their whole town is being surrounded by prairie dogs, and we heed your help."
The county has contracted with the USDA to handle its animal control problems, but Sanders said the lone wildlife specialist charged with the task has been overwhelmed.
"I feel like we've let Lodgepole down," Sanders said. "I don't want to eradicate (prairie dogs). ... I get it, but they're out of control." [Scottsbluff Star-Herald, 7/6/2020]
• A statue of Christopher Columbus stands in Cleveland's Little Italy neighborhood, but if signers of a petition get their way, it will soon be replaced by a statue of Chef Boyardee.
The petition, signed by hundreds, suggests Ettore (Hector) Boiardi, known for his "food and iconic mustache," would be a much better recipient of Cleveland's love, Cleveland.com reported.
"Boiardi and his brothers built a canned food empire from the ground up," the petition argues, and "during World War II, this company produced canned food for American soldiers 24/7," earning Chef Boyardee a Gold Star in 1946. [Cleveland.com, 6/26/2020]