Jewish World Review August 25, 2005 / 20 Av, 5765
Your land is their land: Part III
By Debra J. Saunders


http://www.JewishWorldReview.com | When he first ran for Oakland, Calif., mayor in 1997, Jerry Brown painted a picture of the city he would like Oaktown to become. Brown's We the People website posted "Oakland Ecopolis: a Plan for a Green Plan" — and presented a new vision for Oakland. Under Brown, Oakland would not clamor for "mere economic growth," which causes environmental degradation. If elected, Brown would promote green jobs — for artisans, gardeners, sailboat craftsmen.

"A baby smiles, and a flower grows," read the plan. Scratch that. Make it: A baby smiles, a flower grows, and city officials try to evict local artisans. I visited the Fifth Avenue artisans' enclave on the city's waterfront. Amid the funky homes and workspaces, where antique boats are restored and the giant baseball glove at SBC Park was made, resident and vintage-car restorer Terry Sanders pointed out an 1890 oyster dredge perched next to a one-story building. "Rumor has it Jack London worked on it," said Sanders. "J.W. rescued it."

J.W. is J.W. Silveira, who owns the property. He must be some landlord to have inspired such tenant loyalty. When the Oakland City Council voted to exercise eminent domain on the Silveira property in order to clear the area for private housing development in 2001, 40-year tenant Charlie Weber fought back.

Said Weber: "We all spoke at the meetings. They (the city) had their mind made up. They knew what they wanted." So Weber paid out of his own pocket to hire a lawyer, John Thorpe. Weber's lawsuit yielded the rare victory against City Hall — not because of the questionable principle of a city taking land from a private owner to accommodate a private developer, but largely because Oakland failed to notify Fifth Avenue tenants of its plans.

In short, Weber won on a technicality. He remains concerned that Oakland will go after his slice of heaven again. It doesn't help that, after the 2004 settlement (which took Fifth Avenue out of the redevelopment area) was reached, Councilman Ignacio De La Fuente told the Oakland Tribune he believes the city can go after the Fifth Avenue property again.

For Jerry Brown's part, the mayor is not enjoying the media spotlight on Oakland's eminent-domain abuses. He sent me a DVD of blighted property seized by the city under eminent domain. It looked filthy, neglected, foul-smelling and downright hazardous to human health — bully for Oakland for taking it.

On the phone yesterday, Brown noted that the residents at Fifth Avenue are tenants with no property rights and added that, as the housing project improves the area, Fifth Avenue's value will spike and "it would take a very monastic owner" to not sell and reap a fat profit.

That said, it is still wrong for a city to take one taxpayer's unblighted property in order to give it to a richer entity. Revelli Tires, about which I have written, wasn't blighted. Yet Oakland seized that property and the adjacent Autohouse to accommodate a housing project — and then seized a parking lot a block away to accommodate a bigger Sears auto center. City politicians have been treating properties that taxpayers have worked hard to attain as if they were Monopoly cards.

I asked John Shirey, executive director of the California Redevelopment Association, why it is OK for a city to take land from a taxpayer in order to hand it over to another private concern. He had read my columns on Revelli Tires and answered, "I keep in mind that what is going there is 770 units of housing. I hate to see any small-business person have to relocate and move to another location, but by the same token, I'm very concerned about affordable housing in California."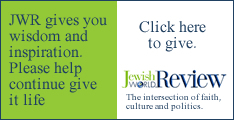 Shirey noted the greater good in building denser homes closer to the city than "single-family homes on quarter acre lots in Tracy for people who work in the Bay Area." He added, "Doesn't it make more sense to have 770 units of housing in downtown Oakland, instead of those being units in the periphery?"

And, "Sometimes one good outweighs another good." Perhaps true, but that doesn't give Oakland politicians free rein to trample on the rights of law-abiding taxpayers whom they are supposed to represent. Especially when one "good" — tony condos that pay higher taxes — enrich city coffers more than funky artist digs ever will.

Weber's attorney Thorpe wondered: "Do the citizens benefit or do outsiders benefit? It's almost always outsiders." I've talked to redevelopment folks, and they are truly baffled at the public rage that erupted after the U.S. Supreme Court's Kelo decision in June that upheld the frequent practice of redevelopment projects using eminent domain, not for public projects, but to grab land for private development. It bothers them that critics portray them as "evil," I mention to Weber and Sanders.

To which Sanders replied, "They are evil." They, after all, went after his home.
Every weekday JewishWorldReview.com publishes what many in in the media and Washington consider "must-reading". Sign up for the daily JWR update. It's free. Just click here.
Comment JWR contributor Debra J. Saunders's column by clicking here.
© 2005, Creators Syndicate