Jewish World Review August 4, 2005 / 28 Tammuz, 5765
A citizen by force is not a true citizen
By Debra J. Saunders


http://www.JewishWorldReview.com | On July 1, Oakland took possession of two properties that housed two viable businesses — Revelli Tires and Autohouse, which provided the livelihoods of John Revelli and Tony Fung — by eminent domain so that a private developer can build apartments in the redevelopment zone.

On Aug. 1, Oakland took possession a parking lot about one block away — on which owner Alex Hahn says he wants to build housing — so that Sears can relocate its Auto Center on that lot.

If you had to re-read the above paragraph, it is because this story makes no sense. Oakland, you see, is using government's supreme power — the ability to seize citizens' private property — so that bureaucrats can trade years of sweat and dreams as if they were property cards for a Monopoly game board. Except Oakland pols view all properties as if they are inexpensive purple ones, Baltic and Mediterranean.

"When my clients first contacted me with this story, I didn't believe them," wrote attorney Wallace Smith, who represents Hahn, in an e-mail to me. But it's true. Oakland used its big-gun power to take property for public use — and in this case, the public use was giving the land to Sears. Director of Redevelopment Dan Vanderpriem told the City Council in October that the city needed other land owned by Sears. In order to get it without exercising eminent domain, the city agreed to find a lot that would allow Sears to relocate its Auto Store within a block of the main store. So Oakland used eminent domain on Hahn.

Don't expect the U.S. Supreme Court to overturn this scheme. In June, the Big Bench issued a 5-4 ruling that affirmed government's right to treat economic development as a "public use" that would justify government takings (the Kelo case).

That decision sparked public outrage. Now, liberals and conservatives are working on state laws to limit "public use" to, well, public use — that is, roads, transit lines and other infrastructure projects.

Meanwhile, Oakland is operating in the pre-Kelo era, when cities grabbed what they wanted and no one paid much attention. A tape of a November City Council meeting, before the council voted 6-1 to seize these properties, tells the story. Fung, Revelli and Hahn protested that the city didn't need to seize their land. (Oops, Vanderpriem doesn't like the word "seize.")

They don't believe the replacement projects — apartments built by another developer — qualify as public use. The Oakland Three also said they were not offered either enough money or a good relocation option. The City Council then voted 6-1 to take their property.

It's not for me to say whether the city offered a good deal or not. Be it noted, however, that because their properties aren't blighted, they should be able to say "no" to the city. And you have to figure these entrepreneurs would grab a good deal rather than pay private lawyers to fight the government's better-financed lawyers.

Former Oakland Councilman Danny Wan made a good point. He noted Oakland's strong interest in keeping Sears in Oakland. If Sears ever leaves Oakland, blight will move in, and everyone loses.

Then Wan scoffed at Fung, Hahn and Revelli for having benefited from redevelopment efforts. That's right, they risked their capital buying in downtown Oakland, then they made a profit — and for that they earned a city pol's contempt.

Councilman Larry Reid, the lone "no" vote, noted, "There is no public benefit for the taking of the Hahn's property other than to accommodate Sears." Reid added that if he were a judge, he'd likely rule against what Oakland redevelopers were doing. (Both sides agree that if this goes to court, legal bills will approach $200,000.) Reid also talked about what, as a student, he thought government should do: It was "our responsibility to make sure that those businesses" — those that exist, and might exist — "have a right to exist and to thrive."

Tell that to the rest of City Hall. Mayor Jerry Brown called me Wednesday to repeat his pledge to take care of the Oakland Three. The goal of these projects, he noted, isn't to throw people off their land, but to renew a blighted city. And: "We're helping little people get into a house."

Vanderpriem of the redevelopment agency struck the same note when he stressed, "We do everything we can to avoid using eminent domain. We have to work face-to-face with people for years."

Vanderpriem also told me that the city offered the Oakland Three $80 per square foot, which is $10 less per square foot than Sears got. Wallace said Sears can settle for $90 per square foot for because it will get Hahn's land — which is worth "substantially more" than the city offer.

For their part, city solons wonder if columns like mine will jack up the price of what the city has to pay to complete a project that is supposed to revitalize downtown Oakland.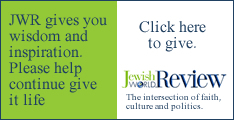 Of course, if that happens, it will be in part because in the pre-Kelo world, the city failed to think about the rights of good citizens who don't want to sell. They didn't try to accommodate their own constituents as much as a private developer would have to bend to accommodate red-legged frogs and endangered snakes.

In the post-Kelo environment, governments are going to have to increase their respect for homeowners and business owners.

One redeveloper noted that redevelopment is a wonderful tool where cities take from a few people and make life better for everyone.

Another word for that scheme is: communism. In a free country, where individual rights are supposed to be paramount, a city can revitalize itself without seizing the land of dissenting law-abiding taxpayers.

And if it can't, it has no concept of what it means to represent citizens.
Every weekday JewishWorldReview.com publishes what many in in the media and Washington consider "must-reading". Sign up for the daily JWR update. It's free. Just click here.
Comment JWR contributor Debra J. Saunders's column by clicking here.
© 2005, Creators Syndicate