Jewish World Review August 16, 2005 / 11 Av, 5765
Britain's great schism, the Blairs
By Kathryn Lopez


http://www.JewishWorldReview.com | Cherie Booth, wife of British Prime Minister Tony Blair, has certainly made a name for herself — and not one that suggests good things for Britain or the war on terror.

Most recently, Booth has made headlines by cautioning Britain's leadership that "the government, even in times when there is a threat to national security, must act strictly in accordance with the law." She was also seemingly opposed, following the London bombings, to talk of even more tri-partisan, anti-terror legislation, saying that such a response would "cheapen our right to call ourselves a civilized nation."

Far from simply expressing a general caution about respecting personal rights, Booth — a human-rights lawyer who uses her maiden name professionally — made her comments even as Tony Blair was talking about refusing "to give an inch to terrorism" — as he has consistently said since Sept. 11, and reinforced following the horrific July 7 attacks on London.

By voicing the less-than-subtle public warning to her husband, Booth's statements were acutely irresponsible. Perhaps the worst part of her comments is that she made them in Malaysia, no bastion of human rights.

Some may try to excuse her remarks as impertinent, though seemingly harmless. But Booth, especially as the prime minister's bedmate, has become entangled in the frayed tapestry that is England's attempt to deal with the current brutality of militant Islam.

One needs only to look to Booth's involvement in the Shabina Begum case to understand the apparent schism in Blair and Booth's approaches. Miss Begum is a Muslim teen who won a court victory earlier this year with Cherie Booth's help. Cherie was the girl's lawyer in a case that should have given the feminist Booth whiplash.

Begum sued her state school for not allowing her to wear her full-length jilbab — attire that would have left only her face and hands exposed. She had already been attending the school — under a dress code which allowed for some but not all of the jilbab — for two years. Critics, such as British writer Theodore Dalrymple (author of "Our Culture, What's Left of It" (Ivan R. Dee, 2005) intimates that "she was almost certainly put up to this by her older brother, a supporter of Hizb ut-Tahrir, a Muslim party that seeks to establish a Muslim world state, that believes democracy is blasphemy, and that denies that the Western citizenship of Muslims is real or meaningful, or confers any privileges or imposes any duties."
BUY THE BOOK


Does this book sound intriguing?

Click HERE to purchase it at a discount. (Sales help fund JWR.).
Not exactly the kind of company the prime minister's wife should be keeping.


After her legal victory, Begum said in a statement that the school's pre-court dress code was: "a consequence of an atmosphere that has been created in western societies post-9/11, an atmosphere in which Islam has been made a target for vilification in the name of the 'war on terror'."


Booth called the ruling "a victory for all Muslims who wish to preserve their identity and values despite prejudice and bigotry." As British columnist Melanie Phillips wrote at the time, the court ruled in favor of the full jilbab "despite the fact that her headmistress warned that this would leave other Muslim girls defenceless against targeting and intimidation by fundamentalists, and despite the fact that this girl was backed by just such an extremist group."


If the school's policy was in fact some kind of "vilification"-of-Islam policy, it would, of course, be outrageous and totally appropriate for Booth to fight. But in a country where unbridled immigration is running into an identity crisis for a culture that has embraced multiculturalism over some modicum of sensible assimilation, Booth's involvement in the high-profile case only adds to the problem.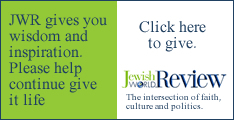 Unfortunately, the Booth problem is about much more than her political future — former U.S. president Bill Clinton has recently pledged to campaign for her if she ever wants to run for prime minister (a.k.a. pull a Hillary). Instead, this all gets at the heart of British identity today. And the media focus on Booth adds to the mixed signals from the Blair government — a government which has knighted as one of its key supposedly moderate Islamic allies a man who in 1989 said "death is perhaps too easy" for Salman Rushdie, the author of "The Satanic Verses." Just this year, the same ally said that "There is no such thing as an Islamic terrorist." That — like Booth's involvement in the schoolgirl case — is an insult to real moderate Muslims who condemn violence and understand the need to assimilate a little for the health of a civilized society.

If Britain is going to stand up against terrorism — which, hit at home so recently, it should know full well like never before that it has to send a clear message to those who would use religion to wage war or oppress.

Booth sure hasn't sent that message. Tony should clue her, and those Brits with similar views, in.
Every weekday JewishWorldReview.com publishes what many in in the media and Washington consider "must-reading". Sign up for the daily JWR update. It's free. Just click here.
Comment by clicking here.

© 2005, Newspaper Enterprise Assn.