http://www.JewishWorldReview.com | Wonks, news junkies, talk radio devotees: The political drought is almost over. That rarest of creatures, the mysterious Scotus nomineeus, will soon flit briefly before the cameras.

If the Democrats are smart, they'll portray John Roberts Jr. as a glinty-eyed madman. Why not? It would cheer the base, which has come to define victory as "losing by smaller margins."

If Roberts was expected to get 70 votes and only gets 69, that's a sign of momentum! Of course, by the time that momentum is sufficient to usher in a new era of Democratic victories, the continents will have re-formed into one giant land mass and we'll spend all our time on redistricting.

There's no downside to trashing the judge. Casual observers will think the Republicans had nominated another sour-hearted killjoy who secretly yearned for the days when Donna Reed vacuumed in pearls and half the water fountains had signs reading COLORED ONLY.

With the stage thus set, the next Supreme Court nominee can be borked until his ribs crack, and those same casual observers will think the Dems are being fair: After all, they gave George W. Bush that flaming nutcase Roberts, who wanted to repeal the 20th century. Can't blame 'em for drawing the line.

Then again, a full-court press on Roberts might turn off those elusive independents, vast herds of which supposedly roam the land. Let's say, just to be hypothetical, that the NAACP rummages through the 136 boxes of documents and issues a press release:

"Roberts supported the right of people to burn crosses for purposes of racial intimidation! He issued an opinion on the use of the Interstate Commerce Clause to ban incinerating of yard waste, holding that the ICC was not designed to regulate atmospheric particulate counts in the middle of Montana.

"But some of those yard sticks could have been formed in the shape of a cross, and they could be burned as part of a Klan ritual. Roberts seems curiously silent on such a possibility. We can only assume he is tone-deaf to racial issues, or — more likely — he belongs to the Klan, and quite possibly directs their North American operation."

Then would come the TV ad campaign in selected markets, a cross flaming in the background, the usual ominous voice-over:

"When John Roberts isn't making you worship a cross, he's helping others burn one. Contact your senator today. Tell him you don't want religious extremists who support the tactics of slave owners on the Supreme Court. Paid for by Utterly Nonpartisan People Who Want Only the Best For America."

Silly? Not really.

A National Abortion Rights Action League ad, since yanked, practically accused Roberts of firing Stinger missiles into clinics.

And the documents-dump revealed Roberts' remark that a woman switching careers from homemaker to lawyer was not necessarily improving the general social welfare. It was front-page stuff: Roberts is a member of the He-Man Woman Hater Club! Turns out it was a lawyer joke. Made by a lawyer. To another lawyer. Who was female.

If that's all they have, these hearings will be extra dull. Souter-strength dull.

Unless! The Democrats could be mischievous and play up Robert's pro bono work on a gay advocacy issue. Laud him for that, praise him to the skies.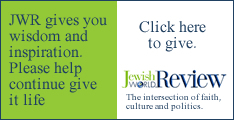 This would unnerve a few on the right who think the Supreme Court will soon force the Boy Scouts to hire burly leather daddies from a San Francisco pride parade, and mistrust anyone who can understand the opposing argument's intellectual foundations without believing it.

But it won't accomplish much.

People whose interest in politics is charitably described as "quadrennial" are not paying attention. They're out back having a bratwurst, filling the kid's pool, picking ticks off the dog. At the end of the day they don't crash on the couch to watch C-SPAN replays.

The hearings will be entertaining, for those who pay care, but remember: most don't. Most of the vast indifferent middle suspect the Constitution will survive.

Even that amendment about the right to privacy. Or is it a clause? Whatever. People love that one.