Jewish World Review August 26, 2005 / 21 Av, 5765
Media Center Edition a winner
By Mark Kellner
http://www.JewishWorldReview.com | After last week, when many computers running Microsoft Windows were vulnerable to a variety of Internet-based attacks, it may seem odd to praise Windows for much of anything. Many users bemoan the continuing security issues the Microsoft operating system has, perhaps forgetting that attackers flock to Windows for the same reason Willie Sutton robbed banks: It's where the money is.

Yet there are some nice features in one version of Windows that I'm only beginning to discover. The good news concerns the Windows XP Media Center Edition. A copy, installed on a Hewlett Packard Co. Media Center PC, arrived last week.

As defined by Microsoft, Media Center PCs have certain components that let users combine multimedia with the facilities of a computer.

Connect the computer to your cable TV or regular antenna and you can not only watch TV on your PC, but also record shows and burn DVDs.

No big deal, you say, such capabilities have been add-ons to PCs and Macs for years. Yes, but the integration found in the Windows Media Center is impressive: Computers with built-in TV tuners can be easily preprogrammed to record a show. Click on the "mute" button and, where available, closed captioning kicks in. Many recent TVs have such a feature, but it's nice to find it here, too. Even better: it works on recorded programs as well as live TV.

The software, when connected to the Internet, will download a program guide and let you preview what's coming up, and set recording dates; you can even record an entire series of a program. The actions are similar to those found in digital recorders such as TiVo, but are enhanced by online updates as opposed to the telephone dial-up ones of the TiVo device; this eliminates the need for a phone connection to the unit.

Recording is quiet and intelligent: The program will start recording a minute or two before a show begins and continue a minute or two afterward. This means nothing's chopped off.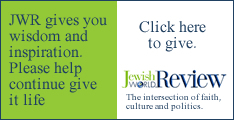 What really impressed me, though, is the file size: recorded one-hour programs were about 3.25 gigabytes, or one-quarter the size of similar programs recorded on my Mac with the Alchemy device mentioned here a while ago. Those 12-gigabyte Mac video files were high-quality QuickTime movie files, yes, but the total video recordings took up nearly a third of my hard drive. You can forget about burning such large files onto a standard DVD, of course.

But the smaller files created with Windows Media Center (and, to be fair, devices and software such as the WinTV package from Happauge Computer Works) are just the right size for a DVD, and even 3.25 gigabytes seem a small percentage of the 250-gigabyte hard disk drive that accompanies the HP device.

The FM tuner software is nice, but I'm less impressed. Instead of being able to label station presets with call letters or something else useful such as a musical genre, you can only enter station frequencies.

There are other features of the Media Center software that I have yet to explore, but my initial experiments with the video portion have been very encouraging. Microsoft certainly has its operating system challenges, but on the multimedia front, they are not doing badly.
Every weekday JewishWorldReview.com publishes what many in in the media and Washington consider "must-reading". Sign up for the daily JWR update. It's free. Just click here.
JWR contributor Mark Kellner has reported on technology for industry newspapers and magazines since 1983, and has been the computer columnist for The Washington Times since 1991.Comment by clicking here.
© 2005, News World Communications, Inc. Reprinted with permission of The Washington Times. Visit the paper at http://www.washingtontimes.com