Jewish World Review August 5, 2005 / 29 Tammuz, 5765
Apple's in-person adviser succeeds
By Mark Kellner
http://www.JewishWorldReview.com | Sunday afternoon at a computer store, even a month or so before back-to-school becomes back in school, is hardly a time of excitement. My experience has been that most people at such stores want to get in, and out, as quickly as possible. Unless they are shopping for a new machine, in which case they may linger just long enough to see their eyes glaze over amid the options available.

However, the scene at the Apple computer store in Tysons Corner was anything but in and out. Most of the people there were lingering over this or that portable or desktop; Apple's IPod music player remains monstrously popular, despite Hewlett Packard's decision, last week, to drop its Windows-friendly version of the device. Apple still sells an IPod that will work with PCs, however.

But a good number of people — this writer included — were waiting for something else, or more precisely, someone else: an Apple-certified "genius" who could answer our innermost Mac or IPod questions, quickly, with a smile, and without pressing 45 different buttons on a telephone keypad to reach someone who is, in fact, halfway around the world in a call center.

The in-store feature is called the Apple "Genius Bar." You can walk into the store, log onto a Web site at any computer there, enter your name and an e-mail address and set up an appointment. If you spend $99 a year for Apple's ProCare card, you can book your time at the bar up to a week in advance.

To me, the sheer, ahem, genius of the thing is that it keeps customers in the store for more than five minutes. During a busy period, you can check to see when your time comes up and perhaps wander off.

That waiting time isn't really wasted. I must have gone through the available software titles two or three times, and played with this or that Mac product an equal amount. The promise of service within a given time period — my wait was 45 minutes or so — is rather smart, since you know when you will be taken care of. It's also a great way to manage crowds and keep the boorish among us under control. And, it allows a bit of people watching, sociologically of course, in the process.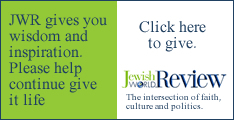 It would have been rude to get so close as to hear conversations, but it was possible to see that a lot of folks had issues with either a notebook computer or an IPod, and that many questions were answered in short order. More difficult ones were dealt with courteously and carefully — I didn't see anyone get a bum's rush away from the counter.

My problem was a relatively simple one, but I wanted an official answer: How could I get my e-mail program, Apple's Mail.app, to behave again and send the right password for sending and receiving e-mail?

Well, my adviser replied, you need to trash all the keychain files on your Mac, which will then be regenerated with new ones that have the right passwords. All it took was finding and dragging two files to the trash, and then a little identification entry typing when I went back to work. I'm happy to report that, so far, things are better than normal.

Yes, I might have found that information elsewhere, online or in a book, but it was nice to walk up to a human being, ask a simple question and get an unambiguous answer in plain English.

Perhaps that's Apple's greatest bit of genius in all of this, after all.
Every weekday JewishWorldReview.com publishes what many in in the media and Washington consider "must-reading". Sign up for the daily JWR update. It's free. Just click here.
JWR contributor Mark Kellner has reported on technology for industry newspapers and magazines since 1983, and has been the computer columnist for The Washington Times since 1991.Comment by clicking here.
© 2005, News World Communications, Inc. Reprinted with permission of The Washington Times. Visit the paper at http://www.washingtontimes.com