Jewish World Review August 10, 2005 / 5 Menachem-Av, 5765
Israeli settlers seeking to become Palestinian citizens
By Tod Robberson

Enjoying it while they can
Not a publicity stunt to make a rhetorical point

JewishWorldReview.com | (KRT)

UGIT — Fisherman Ronny Cohen believes he has the solution to Israel's political crisis over its decision to withdraw from the Gaza Strip: If he and other settlers don't want to leave, let them stay and become Palestinians.

"I want to get a Palestinian identity card and live under Abu Mazen," he said, invoking the nickname of the Palestinian Authority president, Mahmoud Abbas.

The idea might seem far-fetched, and many Israelis laugh it off as a cynical ploy, given the settlers' strong right-wing political sentiments and the harsh animosity many feel toward Palestinians. But Cohen and several other settlers in the northern Gaza Strip insist this is no joke.

Palestinian officials say they have no objections to the idea. Even the militant Islamic organization Hamas says it would respect any settler's decision to become a Palestinian. Israeli and Palestinian academics take the proposal seriously enough to have held a lengthy debate about its workability in a recent public forum.

Israeli officials, however, have refused to entertain the idea and say the settlers must leave by Monday, or troops will remove them by force.

"Our government will never allow us to become Palestinian citizens. They'll take us out of here before it ever becomes a possibility," said Tzuri Ganish, an activist and community leader in the nearby settlement of Elie Sinai. "They say they can't let it happen because we're not strong enough to defend ourselves. We say, don't worry about us. We'll give you our (Israeli) passports, and we won't be your problem anymore."

Cohen said he believes the solution is for Israelis and Palestinians to "destroy all the walls and fences," unite their countries and share the same land, since both nations claim it as their own anyway.

"Let's be serious. If we just give them a little here, a little there, they're going to keep attacking us. The only solution is to open it all up and make it one big country - run by Palestinians and Israelis," he said. "I think the Arabs are basically good. It's Israel and the rest of the world that tried to make them out as evil animals. The Palestinians just want a life. Why not give them a chance?"

Ganish said he and other settlers had enjoyed a comfortable, respectful and cordial relationship with Palestinians from Gaza until 2000, when the intifada, or uprising, led to a five-year explosion of violence throughout Israel and the Palestinian territories.

Rockets rained down on Jewish settlements in Gaza, and guerrillas staged scores of deadly attacks. Israeli forces responded with equally deadly force. Israeli Prime Minister Ariel Sharon says an Israeli "disengagement" from Gaza is the best way to keep Israelis safe.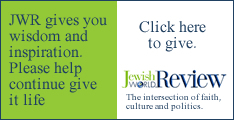 In spite of the carnage on both sides, some settlers insist that there is little to fear from the Palestinians and that it is possible for Jews and Arabs to live together.

In the late 1980s, "I set up a fishing enterprise with a group of Palestinians. We had 10 fishing boats. My own daughter went out to fish with them every day," said another Elie Sinai activist, Avi Farhan. "The Palestinians didn't work for me, they were my partners."

All that changed after 1993, when Palestinian leader Yasser Arafat and then-Prime Minister Yitzhak Rabin concluded the landmark Oslo peace accord, which established a framework for Palestinian self-government and eventual statehood. Hamas opposed the deal and unleashed an unprecedented, 11-year campaign of suicide bombings and armed attacks.

"Everything was fine until the `peace' came and destroyed everything," Farhan told a group of academics who gathered on July 28 at Bar Ilan University to debate whether Israelis could live in a Palestinian state. Although some of the academics dismissed the idea as unworkable because of security concerns, Farhan told them, "I say to the people of Israel: Do not worry about my security. I can take care of myself."

In Elie Sinai, Ganish agreed. "The Palestinians are not like the Nazis. They don't want to kill us just because we are Jews. They don't care about us as long as we respect that it is their country. The problem is, they want the entire country to be Palestine," he said. "I think they want us here. They want to show the world that they can have a modern, tolerant country, and they want the Jewish mind to help them."

Besides, he added, if the Israeli government forcibly removes Jewish settlers from their homes, it sends a message "that it's all right for them to expel Arabs from their homes, too."

Other Israelis have already proved they can live under Palestinian rule. A group of around 600 Israelis, from the ancient Samaritan sect, lives on Mount Gerizim, above Nablus, on Palestinian land in the West Bank, and holds both Israeli and Palestinian citizenship. They are neither Jewish, Muslim nor Gentile, but they worship in synagogues, speak and read ancient Hebrew, and regard the Torah as their holy scripture.

"If Jews choose to live in Gaza and become Palestinians, they will have no problem, but they must allow the Palestinian government to exercise its authority without obstruction," said Hosni Wasif Cohen, a senior Samaritan priest interviewed in Mount Gerizim.

The Palestinian information minister, Nabil Shaath, said his government "would seriously consider" any request by settlers to become Palestinian citizens even though he believes the Israeli government would not allow it. He made clear, however, that the settlers would not necessarily be allowed to remain in their current homes just because they changed citizenship.

"They don't own that land. If they were accepted as citizens, they would first have to apply for residency there." They would be competing against 1.2 million residents who live in extremely cramped conditions in the Gaza Strip. Shaath added that it is virtually certain that the settlers' homes will be razed by Israel before the land is handed over to the Palestinian Authority.
Every weekday JewishWorldReview.com publishes what many in in the media and Washington consider "must-reading". Sign up for the daily JWR update. It's free. Just click here.
Comment by clicking here.
© 2005, The Dallas Morning News. Distributed by Knight Ridder/Tribune Information Services.