Jewish World Review August 30, 2005 / 25 Av, 5765
Missing the lessons in all the coverage
By Marianne M. Jennings


http://www.JewishWorldReview.com | I cannot fathom her parents' loss, but I also cannot abide another Natalee Holloway story. The media circus surrounding this teen's mysterious disappearance on the Dutch isle of Aruba has so desensitized me that I find myself looking at her stepfather in his Fox News interviews and wondering, "How does a human being come to be named Jug Twitty? Now there's your story!" When they say the name of "Joran van der Sloot," the odd-one-out-suspect with the brothers Kalpoe, I begin speaking with a Fargo, ND accent, don't you know. If the media don't let up, Cindy Sheehan will trek to Aruba, agitated that the Holloway case competes for coverage of her anti-war Crawford, Texas vigil. Joan Baez will follow her, and it will be centuries before we have diplomatic relations with Aruba again.

Coverage of such tragedy plays a critical role in moving society to action. The intense media coverage of Elizabeth Smart's disappearance from her Utah home and subsequent rescue taught us two things: (1) never hire street people as cheap contract labor; and (2) never, ever lose hope. Coverage of Jessica Lunsford's disappearance and death at the hands of an unregistered and convicted sex offender has brought reform around the country. With her father testifying and urging action, states have increased child sexual abuse penalties and implemented greater control on released sex offenders and their mandatory registration. We don't act without emotion and tragic events, widely covered, get us rolling.

But, what are the lessons of "Natalee"? We refer to her on a first-name basis because she has crossed over into People familiarity, with Brad, Jen, Angelina, Jude, et al. We hear daily from the Twittys and Holloways that the Aruban police are inept. Of course they're inept. Murder investigations are a tad above their experience levels. The worst crimes they ever grappled with prior to this one were: (1) U.S. tourists' shirts that were an affront to society; and (2) unsightly cellulite on beaches. The police handled the latter by having them put said shirts back on. Dutch law carries a lesser-of-two-evils mandate. The Aruban police force is trained in litter and jay-walking. DNA is something even LAPD couldn't get right with OJ.

Or is the Natalee lesson that U.S. authorities were slow to head down to Aruba to show the little Dutch boys how they do things downtown? Mr. Bush has enough Maureen Dowd columns to keep him busy without adding another country invasion to her agenda.

There are several terrific lessons in the Holloway case that no one dares mention. And as the media migrate to Columbus, Ohio to cover yet another disappearance of one Julie Popovich, model and Ohio State student, the same lessons emerge there. "Natalee" was last seen leaving a nightclub in the wee hours. "Julie," although we really don't know her well enough yet (she's about 5 more Greta Van Susteren shows short of a first-name basis), was last seen leaving the fine establishment of "Ledo's Bar" at 1:00 AM. Shall we just say that Ledo's ain't Aruba? The EMF from the overhead wires surrounding the joint will kill you if its liquor's strength doesn't.

We used to know several things: nothing good ever happens to young women out and about, especially unescorted and unaccompanied, after midnight. We used to know that 18 was too young to head down Venezuela way for a senior trip with unsupervised downtime. What ever happened to a day trip to Kennywood Amusement Park or Six-Flags-Over-Whatever for the senior trip? Or even some form of recreation that did not involve passports?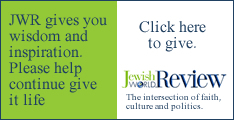 Men used to know, as Jimmy Stewart said in The Philadelphia Story, that when women were the worse or better for liquor, there were rules. No taking advantage when women are three sheets to the wind. Jimmy Stewart chivalry has expired. Young men slip mickeys (or whatever they are called now) into young women's drink to get them truly amenable to romance, a charitable label for their planned activities with the fairer sex in a stupor. Liquor + nightclubs + young attractive women = Trouble, When did we lose this wisdom? We don't always understand the type of trouble or its level, but L+N+YAW= Trouble in both Aruba and Ledo's, and that's trouble with a capital "T," and that rhymes with "Natalee" and "Julie."

If I seem to be advocating a return to the days of, "You asked for it!", well, yes I am. Desperate hooligans cannot take advantage of women who are in their rooms and sober, except during the Clinton administrations at the state and federal levels.

Every parent of a daughter has take-aways from this case. Unfortunately, the sensitive media have issued a "mum's the word." Instead they take Jug's theory that ineptness is the lesson and cause of his stepdaughter's disappearance. I allow that speculation as his means of handling grief. I remain grateful to him for the cautions he has issued unwittingly but has not yet grappled with — the same ones the media will not touch. Society's blame rests in its newfangled licentiousness for women in defiance of time-tested rules of conduct and hormones. Men always make passes, and then some, at women with glasses, especially when those glasses are filled with hard liquor.
Every weekday JewishWorldReview.com publishes what many in in the media and Washington consider "must-reading". Sign up for the daily JWR update. It's free. Just click here.
JWR contributor Marianne M. Jennings is a professor of legal and ethical studies at Arizona State University. Send your comments by clicking here.

© 2005, Marianne M. Jennings