http://www.JewishWorldReview.com | 'I wish school was more like camp," my daughter said. Who doesn't?" Of course you do," I said, "and I wish celery was more like chocolate. Wishes don't always come true."

The purpose of summer camp is to occupy children while they have fun doing activities they love. On the other hand, the purpose of school is to give children a well-rounded education and prepare them for the tasks of responsible citizenship.

Let's compare: horseback riding or homework? Swimming or science tests? Playing outside or sitting under fluorescent lights reading "Lord of the Flies"? You pick.

"I like school," my daughter said, "but I wish the people at school were more like the kids at camp. At school people can be mean, but at camp, everyone is nice. Everyone is fun. I love camp."

This summer's camp experience — a musical theater and dance program — offered my teenage daughters more than just a few weeks of singing, dancing and acting lessons. They discovered a group of teens who share their interests and even live "geek" lifestyles similar to ours.

"We finally met other kids who don't have instant messaging," one daughter marveled.

They were just halfway through their summer camp experience when my girls began scheming about future reunions with fellow campers. They hope their newfound friendships will remain after the summer is over and "real life" begins again. They feel certain the close relationships they developed at camp are the lasting kind.

I don't have the heart to tell them this is unlikely. Campers return to the worlds from which they come. Their paths probably won't cross again, and even if they do, it's impossible to recapture the synergy of summer. When camp is over, it's just over.

I nod and smile while my daughters talk about planning monthly gatherings for pizza and movies with former campers. There's no point bursting their bubble of optimism by telling them what I already know — a month from now, they'll be launched like rockets into the infinite space known as high school and the summer will have shot past them like a bright but distant star.

Now that camp is over, my daughters babble about their new friends, trying to paint a picture of their experience, but it's clear you "had to be there." I don't get their rapper nicknames ("B-Unit" and "K-Dog"?). I don't see what's so funny when they recount an episode about a particular lunch break that has them giggling so hard they can barely fill in the details. I confuse the names of their new buddies as they speed through stories of their summer adventure.

Their enthusiasm for the campers they met leaves them wondering why it's so much easier to make friends at camp than at school.

"There's nobody at school like our camp friends," they insist. They have concluded that the people they met over the summer are simply different from those they encounter each day in "real life."

It's true — the group they met shares their eclectic interests, but all the campers go to school somewhere, so it must be that there are other teens out there like the ones they encountered at camp. Yet it never occurs to my daughters that at camp, they were different, too.

In the safe space of a summer, my daughters were free to be themselves without the burden of being known — or knowing the social hierarchy that frames the friendships they foster in a setting such as school.

At camp, my girls gave people the benefit of the doubt. Because they didn't have any history on which to make assumptions about the other campers, they simply accepted their new friends as they were — quirks and all. They met people whose beliefs and lifestyles varied widely from the values they learn at home, but instead of judging them out of fear, my daughters listened and learned how to find new friends.

Unlike their style in school, my girls took risks at camp. They let their guard down. They were goofy. They were funny. They entertained their fellow campers with stories about themselves that no one had heard before. They didn't impose any expectations about how people should respond to them, and when they made themselves just a bit vulnerable, their new friends listened and learned about them, too.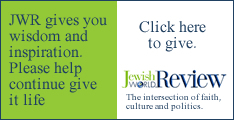 Absorbing their enthusiastic banter, I can't help but share their wish that their friends from summer camp could be standing by their lockers when the bell rings and the rhythm of the school year replaces the lazy, hazy pace of summer. It's a nice wish, but just a wish none the less.

Then again, what I really wish is that they'll discover a way to foster the spirit of friendship they found over the summer in the relationships they already enjoy. What they learned about acceptance and authenticity could infuse their high school relationships with a renewed sense of discovery.

Maybe they'll find a way to keep in touch with the campers who made this summer so sweet. If they do, it will be a wish that came true.

But maybe they'll realize that when they treat old friends more like new ones, their school friends aren't so different from the campers after all.