http://www.NewsAndOpinion.com | (KRT) My laser printer produces about 2,500 pages before it needs a new cartridge. I say "about" because the number depends on what I print. Heavy graphics and big, dark letters shortchange me by using more "toner" (the black powder ink inside a laser printer). Then I can expect perhaps only 1,500 pages. Printing with the "toner saver" option (a button on the front of the printer or a software setting) stretches a cartridge to 3,000 to 3,500 pages, though some prints are light gray instead of black.
(I thought choosing a lower resolution for draft documents - such as 300 dots per inch instead of 600 or 1,200 - would also save toner, but I have read one expert opinion that the smaller dots of higher-res actually use less toner. I'll let you know.)
The industry standard for rating cartridge life is a page with 5 percent coverage. That was decided many years ago, in the photocopy age before personal computers and printers, when typical office documents were just typed, double-spaced text. Today's documents often contain larger fonts, logos and serious graphics, which means a cartridge officially rated for 2,000 pages may, in today's real use, only make it to 1,000 pages.
Think EPA gas mileage estimates.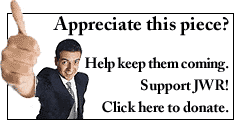 Still, since all printer makers are cheating on estimates in about the same way, you can compare them. Ask about cartridge life when you buy any printer, because cartridges aren't cheap. They typically retail for $60 to $120, depending on your printer model. Besides, some printers are a lot more efficient at printing than others.
If you use your $200 laser printer to lay down 10,000 pages a month, and you only get 2,000 pages per cartridge, you're spending something like $500 a month on toner.
Ouch.
What should you do to cut that cost?
1. Don't. That is, don't print when you don't have to. For example, some offices still print e-mail and deliver it to executives to read. They ought to learn new processes. And some people don't even know there's a "Print Preview" command in many programs, to see how a page will look without having to produce a draft print. You might save 10 percent to 50 percent of that $500 a month just by getting stingy about printing. And you might just discover you're saving time, too, by keeping things electronic: no need for paper filing and finding and less time spent printing and maintaining the printer.
2. Conserve. Use any "toner saver" options on your printer or in its software, especially when you're printing test pages or drafts. You could save 30 percent by getting smart with settings.
3. Refurbished. Buy remanufactured cartridges instead of new. These have the toner tank refilled, the waste hopper emptied and other small rework jobs attended to. Your printer won't know the difference and they can save you 30 percent more.
4. Refill. Go online and google "refill toner" and your printer model to find plastic bottles of the toner powder for as little as $10 each. These are surprisingly easy to use. A few printer cartridges require the one-time use of a soldering iron to melt a hole into the toner compartment. (And the refill folks sell the soldering iron you'd need.) But most cartridges I've seen lately actually have a simple plug you remove. Attach a small funnel to the toner bottle, tip it into that unplugged hole, plug it back up and you're done (My refill source on eBay even included a plastic glove with the bottles, to keep the toner off my hands.)
From $80 new cartridges down to $10 refills is a savings of nearly 90 percent!
A cartridge can be refilled from two to 10 times or so. Eventually the imaging surface gets damaged which means streaks, gaps or splotches on a print, or, more commonly, the "waste hopper" of the cartridge fills with excess toner that was scraped off the imaging surface. Then you need to buy a new cartridge, or a remanufactured cartridge or even ...
5. Remanufacture. If you print a lot and have a lot of cartridges, consider remanufacturing yourself. It isn't that complex and there are instructions on the Net, such as at http://www.lasergroup.com/overview.htm.
6. Repurchase. When it's time for a new printer, or if you're still just spending too much on this one, buy an efficient model. Be sure to ask about both cartridge life and cost, then do the quick math to see what you'll be paying per page printed.
You'll probably discover that the price of the printer itself is the absolute least factor in your printing costs. In fact, when my own printer stopped running recently, with broken mechanisms not worth fixing, I discovered that rebates brought the price of new, low-end lasers down to just $100, barely more than a new cartridge (though, of course, I rarely buy a new cartridge).
One last gotcha: New printers typically come with a "starter" cartridge that is only half-full of toner. Why? To keep the printer price down, to hook you sooner into the game of paying through the nose for cartridges, it's pretty obvious. But with your refills, remanufactures and smart printing that cart last longer than they think anyway, right?
Appreciate this type of reporting? Why not sign-up for the daily JWR update. It's free. Just click here.
Phillip Robinson is founder of the OpenMinds.us Internet service. Comment by clicking here.