[ J E W I S H L I V I N G ]
outlook
Keeping the faith
By Rabbi Nathan Lopes Cardozo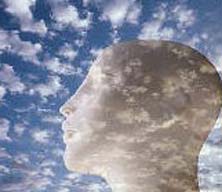 The third in a series on how to acquire and internalize belief by one of contemporary Jewry's foremost thinkers. A stellar analysis of what faith is and is not that will be valued any serious student of theology.




reality-check
UN report: Al Qaida 'fit and well'
By William M. Reilly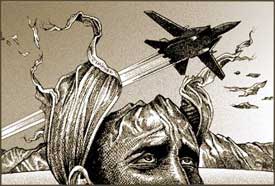 Al Qaida remains "a threat to international peace and security" nearly a year after the Sept. 11 attacks despite international strictures because it "is 'fit and well' and poised to strike again at its leisure," according to a draft report from a U.N. panel.




DEAR JWR READERS
JWR IN THE NEWS --- LITERALLY!


Your favorite website was recently profiled by the prestigious wire service, United Press International (UPI). Writer Lou Marano did an absolutely amazing job capturing, not only what makes JWR tick --- but also the overall situation we are facing. If you have a free moment, click here to view the feature-length article.


In friendship --- and gratitude,
Binyamin L. Jolkovsky,
Editor in Chief
JewishWorldReview.com


[ D A I L Y I N S P I R A T I O N ]



WISDOM EACH DAY:
Choose life: Be alive in every way!






[ L I F E S T Y L E S ]

Weed compound kills brain cancer cells

Dr. Robert A. Wascher's science report: Babbling babies & brain function; homocysteine levels, vitamins & coronary artery disease; St. John's Wort & chemotherapy

Bruce Williams on JWR: Timeshare woes; equation investors use to decide whether a real estate property is worthy of being a rental property investment



[ I N S I G H T ]

Leonard Pitts, Jr: We infants in men's clothing

Bill Steigerwald: On media: Bad trains, bad planes, and bad automobiles

Argus Hamilton's political zingers!
David Grimes: A charming idea from a brutal, whacked-out, megalomaniacal dictator-for-life

Lenore Skenazy: If beer is good, spinoffs are great


---
N'SYNC'S BASS GETS NASA OKAY
Former astronauts Gagarin and Glenn form boy band — Steve Young
---


Capital Comment: Daily news notes, political rumors, and important events that shape politics and public policy in Washington and the world

Lori Borgman: The Last One Left

Seth Gitell: Stick with comedy, Jon Stewart

Wesley Pruden: A president woos, best not to watch (GREAT!)

Bob Greene: The tough U.S. economy and the $74 steak

Tony Blankley: Logging old growth is a sham issue

Jack Kelly: Are Bush's inactions against Iraq calculated?

Michelle Malkin: Olympic boondoggle: Careful what you wish for

Jeff Jacoby: Enriching survivors was a costly mistake (PROVOCATIVE!)

Debra J. Saunders: Gold medal in meddling

Greg Crosby: How Best to Commemorate the First Anniversary of Sept 11, 2001

Norah Vincent: The world's different, and so are we (POWERFUL!)

Mona Charen: Moral disarmament

Marianne M. Jennings: The Shakespearean tragedy of affirmative action

Thomas Sowell: Too much of a good thing?





[ W O R T H 1 0 0 0 W O R D S ]

Mallard Filmore

Bob Gorrell

Lurie's World

Jeff Stahler

Jeff Koterba

Michael Ramirez

Gary Varvel

John Deering

(Att. working columnists and editorial cartoonists: Think you have what it takes to be featured on JWR? Drop us a note. And readers: We're always open for suggestions!)



[ F A S T P O L I T I C S&nbsp ]








require ("t-ssi/rtorah.html"); ?>