[ J E W I S H L I V I N G ]
reality-check
Teach our college co-eds about Islam --- but teach them the truth
By Dennis Prager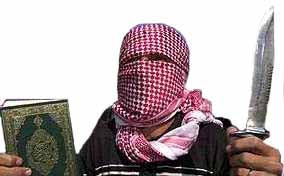 Our universities are not really interested in having their students understand America's enemies. They are, incredibly, more interested in having their students sympathize with them.




wake-up call
They hate Christians, too
By Michael Freund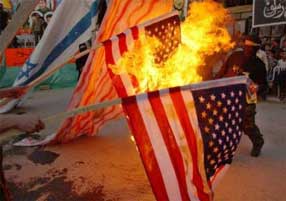 Just in case you thought that America's ostensible Arab partners in the war on terror reserved their nastiest vitriol exclusively for the Children of Israel, consider some recent observations they have made about Christians.
advice
Ask Wendy
By Wendy Belzberg

Revealing sworn secret will impact many lives; misplaced friendship?
~~
Our pundette is wacky and wise --- and will answer almost any question. Try her!

DEAR JWR READERS
JWR IN THE NEWS --- LITERALLY!


Your favorite website was recently profiled by the prestigious wire service, United Press International (UPI). Writer Lou Marano did an absolutely amazing job capturing, not only what makes JWR tick --- but also the overall situation we are facing. If you have a free moment, click here to view the feature-length article.


In friendship --- and gratitude,
Binyamin L. Jolkovsky,
Editor in Chief
JewishWorldReview.com


[ D A I L Y I N S P I R A T I O N ]



WISDOM EACH DAY:
Setting conditions for happiness






[ L I F E S T Y L E S ]

Vitamins protect arteries, heart

CDC says it's ready for terrorist threats

Dr. Peter Gott: Tobacco unrelated to behavioral changes; How much vitamin D for osteoporosis?

Bruce Williams on JWR: Ex-spouse prevents buying house; long time rental and capital gains tax



[ I N S I G H T ]

Paul Karon: My identity was stolen --- I wish it well

Argus Hamilton's political zingers!
Bill Steigerwald: Baseball, broken, can be fixed: 15 minutes with George Will


---
STEROID MAKERS THREATEN STRIKE
Labor move would deal death blow to baseball, experts warn — Andy Borowitz
---


Debra J. Saunders: The summit isn't sustainable

Capital Comment: Daily news notes, political rumors, and important events that shape politics and public policy in Washington and the world

The Medicine Men: From Doubleday to strikeday: Baseball's collective anxiety attack (GREAT!)

Michael Kelly: Secrecy, case by case

Kathleen Parker: Janet Reno provides cure for insomnia AND capitalism

Matt Towery: The dynamics of defeat? Florida governor's race could have national implications

Wesley Pruden: Nothing silly about cooling a frenzy

Edward I. Koch: In defense of terrorism

Jonathan Turley: A secret court goes public

Michelle Malkin: The other energy scandal: Ethanol (OUTRAGEOUS!)

David Limbaugh: Sensitivity training for California foster parents

Terry Eastland: So then let the president declare war

Tresa McBee: When separate can be equal --- and better

Bob Greene: Major-league players, owners should read this (FANTASTIC!)

Dick Morris: Trust the military

Walter Williams: Phony diversity





[ W O R T H 1 0 0 0 W O R D S ]

Mallard Filmore

Wayne Stayskal

Jeff Stahler

Michael Ramirez

Gary Varvel

Gary Brookins

John Deering

(Att. working columnists and editorial cartoonists: Think you have what it takes to be featured on JWR? Drop us a note. And readers: We're always open for suggestions!)



[ F A S T P O L I T I C S&nbsp ]








require ("t-ssi/rtorah.html"); ?>