[ J E W I S H L I V I N G ]
brooklyn diarist
Never Ask, 'What
Can One Man Do?'
By Jimmy Breslin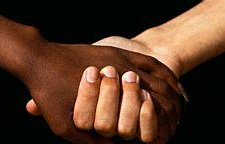 Nobody -- and we do mean nobody! -- captures the pulse of New Yawk like JWR's long-time friend, the celebrated columnist and novelist. In this dispatch, he reports from the scene of the riot-that-wasn't --- 11 years after, and a few minutes away from Crown Heights.




controversy!
Battered Westerner Syndrome inflicted by myopic Muslim defenders
By Mark Steyn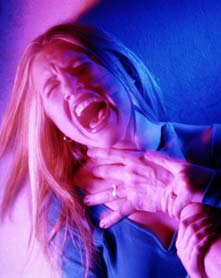 Read this column only if you are prepared to become very angry. WARNING: Not for children!
sports
Little League star
observes Sabbath
By David E. Nathan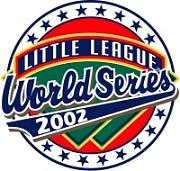 Because he is Orthodox and cannot play on the Sabbath, Michah Golshirazian could not enter last Saturday's 8 p.m. game against Webb City, Mo. until the sun had gone down at 8:43 p.m. ESPN, which has broadcast many of the games, displayed a clock that was counting down the minutes until the 12 year-old could play.
DEAR JWR READERS
JWR IN THE NEWS --- LITERALLY!


Your favorite website was recently profiled by the prestigious wire service, United Press International (UPI). Writer Lou Marano did an absolutely amazing job capturing, not only what makes JWR tick --- but also the overall situation we are facing. If you have a free moment, click here to view the feature-length article.


In friendship --- and gratitude,
Binyamin L. Jolkovsky,
Editor in Chief
JewishWorldReview.com


[ D A I L Y I N S P I R A T I O N ]



WISDOM EACH DAY:
Using mirth judiciously






[ L I F E S T Y L E S ]

Medical Report Dr. Robert A. Wascher: Breast cancer genes & the estimated risk of breast cancer; air pollution & heart function during exercise; Gingko Biloba takes a hit; cataracts & motor vehicle accidents; a new weapon against Anthrax?

The eyes write it with new software

Bruce Williams on JWR: Knowing your limitations



[ I N S I G H T ]
Michelle Malkin: Crusading to keep kids clueless (OUTRAGEOUS!)

Argus Hamilton's political zingers!
---
SHARKS BEMOAN LACK OF SUMMER MEDIA COVERAGE
Blame Ann Coulter for stealing the spotlight — Andy Borowitz
---


Art Buchwald: Ashes to ashes

Capital Comment: Daily news notes, political rumors, and important events that shape politics and public policy in Washington and the world

Lori Borgman: Rare sighting made on the patio (GREAT!)

Bob Greene: The 30-minute rule and the mosquitoes

Stanley Crouch: Little Leaguers, not
thugs, are the mainstream

Greg Crosby: Why women will never be men (OUCH!)

Jack Kelly: Dems can't take the minority vote for granted any longer

Jack Kemp: Time to get serious about the economy

Jeff Jacoby: Bonnie, get your gun

The Medicine Men: Should she or shouldn't she?: An alternative view on treating menopause with HRT

Clarence Page: Make better choices before some jury somewhere does

Leonard Pitts, Jr: Cut it out already, media! (SPOT-ON!)

Debra J. Saunders: Your tax dollars on drugs

Marianne M. Jennings: Hollywood Joe's admission

Benjamin Shapiro: Are we we're returning to the Cold War?

Mona Charen: Nationwide amber alert (SUPERB!)

George Will: Skeptics and Sketchy War Plans





[ W O R T H 1 0 0 0 W O R D S ]

Mallard Filmore

Jack Higgins

Lurie's World

Gary Varvel

Bob Gorrell

John Deering

Jeff Stahler

(Att. working columnists and editorial cartoonists: Think you have what it takes to be featured on JWR? Drop us a note. And readers: We're always open for suggestions!)



[ F A S T P O L I T I C S&nbsp ]








require ("t-ssi/rtorah.html"); ?>