[ J E W I S H L I V I N G ]
on psychology
Spiritual football
By Dr. Abraham Twerski, M.D.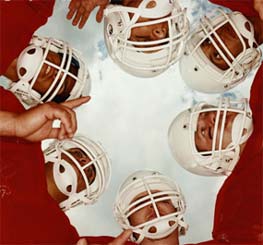 When professional football players review a film from last week's or last year's game, they are acting spiritually. Read on.




perspective
Lessons of Intifada II?
By Alon Ben-Meir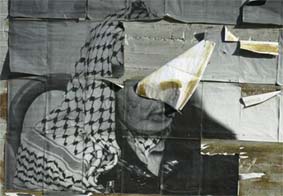 No one can predict with certainty that the second intifada will soon be over, but one consequence has already emerged.
advice
Ask Wendy
By Wendy Belzberg

Seeking help for hubby's High Holy Days hi-jinks; perplexed by parents' request; take 'em or leave 'em?
~~
Our pundette will answer almost any question. Try her!
DEAR JWR READERS
JWR IN THE NEWS --- LITERALLY!


Your favorite website was recently profiled by the prestigious wire service, United Press International (UPI). Writer Lou Marano did an absolutely amazing job capturing, not only what makes JWR tick --- but also the overall situation we are facing. If you have a free moment, click here to view the feature-length article.


In friendship --- and gratitude,
Binyamin L. Jolkovsky,
Editor in Chief
JewishWorldReview.com


[ D A I L Y I N S P I R A T I O N ]



WISDOM EACH DAY:
Does the All Knowing change His "mind"?






[ L I F E S T Y L E S ]

On computers: Mark A. Kellner: HP's desktop printing marvel

Dr. Peter Gott: PVCs are not harmful; spasticity

U.K. to Afghans: Here's $3,900, go home

Experts to look at heart benefits of herbs

Consumer Reports on JWR: The battle of the LCD and CRT computer screens



[ I N S I G H T ]

Dennis Prager: LET THEM EAT PEANUTS!

Richard Lederer: On language: Jest for the pun of it (FUN!)


---
CLINTON TO STAR IN 'C.S.I.' SPIN-OFF FOR CBS
Will Investigate Actual Crimes From His Two Terms In Office — Andy Borowitz
---


Argus Hamilton's political zingers!

Robert Tracinski: The photographing of public art and architecture has apparently been deemed a threat to the Republic (OUTRAGEOUS!)

Zev Chafets: No time for weak knees on Iraq

Edward I. Koch: Saddam Hussein is extremely popular in "Arab street," so why attack him?

Tresa McBee: Egypt and Saudi Arabia: Curious inconsistencies (SPOT-ON!)

Eli J. Lake: A War of Words against … Iran?

Mort Kondracke: Economics preoccupy Bush, help Dems

Andy Rooney: Terror is not the word

John Fund: Buh-Bye Bob, So Long Cynthia : No amount of shouting could've saved Barr or McKinney

Michael Kelly: The president's slipping grip

Dick Morris: It's not the economy, stupid (UNCONVENTIONAL!)

Linda Chavez: NEA encouraging the very intolerance it finds so objectionable

Bob Tyrrell: Public persons frivoling with serious matters

Larry Elder: The reparation desperation

Ann Coulter: Deploying the marines for gays, feminism and peacekeeping

Cal Thomas: Foul ball

Thomas Sowell: "Teaching to the test": Part II





[ W O R T H 1 0 0 0 W O R D S ]

Mallard Filmore

Mike Shelton

Gary Varvel

Bob Gorrell

Mike Lukovich

John Deering

(Att. working columnists and editorial cartoonists: Think you have what it takes to be featured on JWR? Drop us a note. And readers: We're always open for suggestions!)



[ F A S T P O L I T I C S&nbsp ]








require ("t-ssi/rtorah.html"); ?>