[ J E W I S H L I V I N G ]
reality-check
Middle East pipe dreams
By Mark Goldblatt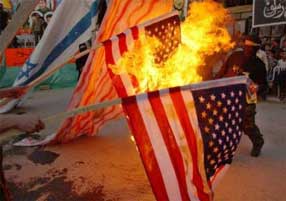 Maybe it is high time to give the "Palestinians" what they really want?




perspective
How the nuclear family
became "controversial"
By Dennis Prager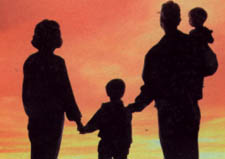 This past year, Los Angeles Family Magazine asked me to write an article making the case for the two-parent family. That a mainstream family magazine would commission such an article is quite a sign of our times.
on media
Will we ever learn?
By Robert Leiter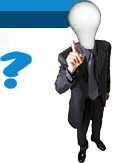 We learn nothing from history.
Each morning, the newspaper seems to reinforce this old cliche in troubling ways. Take The New York Times of Aug. 13. Several articles suggest that Jews are the worst offenders in this trend.
DEAR JWR READERS
JWR IN THE NEWS --- LITERALLY!


Your favorite website was recently profiled by the prestigious wire service, United Press International (UPI). Writer Lou Marano did an absolutely amazing job capturing, not only what makes JWR tick --- but also the overall situation we are facing. If you have a free moment, click here to view the feature-length article.


In friendship --- and gratitude,
Binyamin L. Jolkovsky,
Editor in Chief
JewishWorldReview.com


[ D A I L Y I N S P I R A T I O N ]



WISDOM EACH DAY:
Shattered humans






[ L I F E S T Y L E S ]

Sports fans to hold Traficant night

Bar plans bin Laden burning

Tinkerers of the world unite!

Dr. Peter Gott: Treatment for scoliosis; constant leg cramps

Bruce Williams on JWR: Timeshare purchase cautions; 'Net business wants to go legit



[ I N S I G H T ]

Betsy Hart: Large, loved, eventually skinny

Art Buchwald: Wall Street good news

Argus Hamilton's political zingers!

Wesley Pruden: The 'phony war' of sweet summer (SPOT-ON!)

Richard Z. Chesnoff: Europe is soft in head for Saddam

Capital Comment: Daily news notes, political rumors and important events that shape politics and public policy in Washington and the world

Amity Shlaes: Keeping your financial eggs at home

David Limbaugh: More venom from Terry McAuliffe and his party

Bob Greene: The genius that lives in the human heart (GREAT!)

Wendy McElroy: Empower the U.N. with power to sculpt American laws and institutions into the image of gender feminism!?

Kathleen Parker: What has soft-core pornographer Eszterhas been smoking?

MUGGER: Only a fool would say that (FANTASTIC!)

Debra J. Saunders: Academia's swindle

Diana West: War with Iraq won't harm war on terror

Robert Tracinski: Talk vs. ideas

Michael Kelly: Properly provoked (SUPERB!)

Michelle Malkin: Get out your reparations calculator

Walter Williams: America: A sissified nation?





[ W O R T H 1 0 0 0 W O R D S ]

Mallard Filmore

Joe Heller

Gary Varvel

Jeff Koterba

Mike Shelton

Jeff Stahler

Michael Ramirez

(Att. working columnists and editorial cartoonists: Think you have what it takes to be featured on JWR? Drop us a note. And readers: We're always open for suggestions!)



[ F A S T P O L I T I C S&nbsp ]








require ("t-ssi/rtorah.html"); ?>