[ J E W I S H L I V I N G ]
outlook
Every generation is
tested by great evil
By Dennis Prager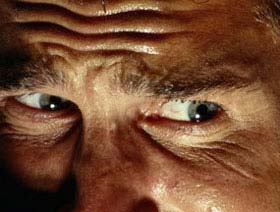 It would appear that every generation confronts a major moral test. A great evil presents itself as a good, and the world that is not victimized by that evil is tested: Can it recognize the evil and confront it?




reality-check
Despite Appearances,
Israel Is Winning
By Daniel Pipes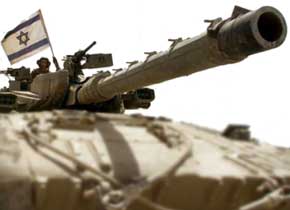 Appearances to the contrary, Israel is defeating the Palestinians.
perspective
No Trophies for Terrorists: Israel should keep cameras away from scenes of carnage
By David Gelernter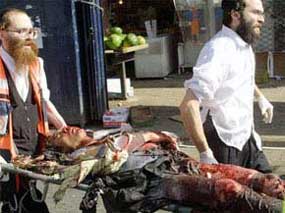 Israel is at war, and what could justify the bizarre practice of showing the enemy exactly what his latest attack has accomplished?
In any place at any time, it is intolerable that a hurt or grieving person should be required to run the TV-camera obstacle course for the gratification of spectacle-aficionados. In Israel today it is intolerable times ten, because we have every reason to assume that some Palestinians do not merely watch, they gloat.
DEAR JWR READERS
JWR IN THE NEWS --- LITERALLY!


Your favorite website was recently profiled by the prestigious wire service, United Press International (UPI). Writer Lou Marano did an absolutely amazing job capturing, not only what makes JWR tick --- but also the overall situation we are facing. If you have a free moment, click here to view the feature-length article.


In friendship --- and gratitude,
Binyamin L. Jolkovsky,
Editor in Chief
JewishWorldReview.com


[ D A I L Y I N S P I R A T I O N ]



WISDOM EACH DAY:
Wisdom based on eternal justice






[ L I F E S T Y L E S ]

ACLU seeks special election vs. Traficant

Dr. Peter Gott: Lupus and rheumatoid arthritis may be related

Meningitis vaccine urged for college-bound

Bruce Williams on JWR: Is paid mortgage a waste of money?; Should you invest in Worldcom?



[ I N S I G H T ]

Debra J. Saunders: Gore, the Messiah

Jimmie Walker: America's most dangerous security problem is of our own making! (NEW CONTRIBUTOR!)

---
COPYCAT MINERS TRAP SELVES FOR MOVIE DEAL
Hoping for heroic rescue, 10% of gross — Andy Borowitz
---


Andy Rooney: About all of those breakfasts ...

Argus Hamilton's political zingers!

Capital Comment: Daily news notes, political rumors and important events that shape politics and public policy in Washington and the world

Benjamin Shapiro: Keep baseball American

Jonathan Turley: San Francisco embracing states-rights

Michael Kelly: Truth be told (GREAT!)

Jonah Goldberg: A fighting chance

Bob Greene: Working to make your valuables utterly worthless

Laura Ingraham: Bilingual bust continues its drag on our schools

David Limbaugh: The Left still controls the Democratic party

Betsy Hart: Blame the culture, not capitalism

Michelle Malkin: The deafening silence about the death of an affirmative action 'hero'

Kathleen Parker: On Sept. 11, we were all to blame (CONTROVERSIAL!)

MUGGER: You weren't there

Walter Williams: Parting company





[ W O R T H 1 0 0 0 W O R D S ]

Mallard Filmore

Lurie's World

Gary Varvel

John Deering

David Cox

Michael Ramirez

Bob Gorrell

(Att. working columnists and editorial cartoonists: Think you have what it takes to be featured on JWR? Drop us a note. And readers: We're always open for suggestions!)



[ F A S T P O L I T I C S&nbsp ]








require ("t-ssi/rtorah.html"); ?>