[ J E W I S H L I V I N G ]
past and present
The majesty of man
By Rabbi Mordechai Kamenetsky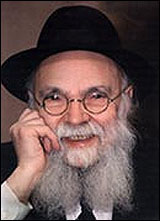 Rabbi Avraham Pam, whose first yahrtzeit, or anniversary of death, is today, epitomized the intended result of religious teachings internalized by flesh and blood man. Whether you are a believer or secularist, Jewish or not, this tribute will move and inspire you.




first person
I'm still haunted by the face
of the Arab soldier I killed
By Uri Geller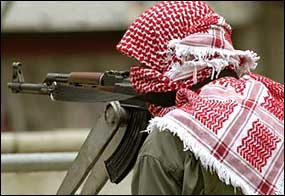 As the Middle East bloodshed continues, the world famous psychic -- an Israeli soldier in the 1967 Six Day War -- reveals his own nightmare involvement in the bitter conflict with the Arab world.
perspective
Has Sharon gone 'wobbly'?
By David Warren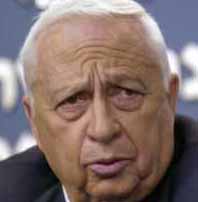 There is a strange lull in the confrontation between Israel and the Palestinians -- not in Palestinian terrorism but in the Israeli response.
DEAR JWR READERS
JWR IN THE NEWS --- LITERALLY!


Your favorite website was recently profiled by the prestigious wire service, United Press International (UPI). Writer Lou Marano did an absolutely amazing job capturing, not only what makes JWR tick --- but also the overall situation we are facing. If you have a free moment, click here to view the feature-length article.


In friendship --- and gratitude,
Binyamin L. Jolkovsky,
Editor in Chief
JewishWorldReview.com


[ D A I L Y I N S P I R A T I O N ]



WISDOM EACH DAY:
In pursuit of wisdom --- and wealth






[ L I F E S T Y L E S ]

Mark Kellner: On Computers: Mac satisfaction --- and some really good software

Dr. Ed Blonz: Are green potatoes poisonous?; buffalo mozzarella?

Brain ties to weight loss uncovered

Consumer Reports on JWR: Key to picking a good saw



[ I N S I G H T ]

Joe Bob Briggs: The Kidnap Channel

David Grimes: The sky's not falling? Dang it!

Art Buchwald: Damage control

Argus Hamilton's political zingers!

Mort Zuckerman: No time for politics (SPOT-ON!)

Capital Comment: Daily news notes, political rumors and important events that shape politics and public policy in Washington and the world

Terry Eastland: President must take up cause of Egyptian democracy warrior

Clarence Page: Covert action is cool again (GREAT!)

Jack Kelly: Fears about the Department of Homeland Security are misplaced

Bill Schneider: The Dems' secret weapon

Robert W. Tracinski: The welfare debate we're not having (DIFFERENT!)

Diana West: Clinton snaps over Somalia

Michael Ledeen: Fantasy Reporting: The latest disinformation from the Washington Post

James K. Glassman and Kevin A. Hassett: Put Dow doubts to rest (SMART!)

Doug Bandow: Hostile allies

Cal Thomas: For Al Gore: A question of ethics

Thomas Sowell: Economic ethnic cleansing





[ W O R T H 1 0 0 0 W O R D S ]

Mallard Filmore

Jeff Koterba

Jeff Stahler

Wayne Stayskal

Michael Ramirez

Bob Gorrell

(Att. working columnists and editorial cartoonists: Think you have what it takes to be featured on JWR? Drop us a note. And readers: We're always open for suggestions!)



[ F A S T P O L I T I C S&nbsp ]








require ("t-ssi/rtorah.html"); ?>