[ J E W I S H L I V I N G ]
controversy!
Silencing Frank Sinatra's ghost
A JWR editorial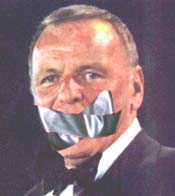 Your favorite webzine is attacked by a celebrity kin who doesn't seem to realize that the term "cultural icon" is not meant to be taken literally.




perspective
Passing the Test
By Jonathan Tobin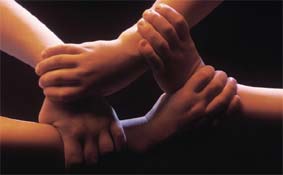 The Israeli bombing of Gaza that targeted the Hamas leader provided a clear test of the good sense and steadfastness of American supporters of Israel, who found themselves in an uncomfortable position when the front pages proclaimed that Israel had killed 14 Arab civilians, including nine children.
l'chaim
Everything's Relative
By Jordan "Gorf" Gorfinkel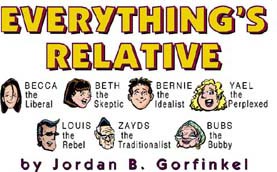 The latest installment of the Jewish Gen-X strip with ecumenical appeal. Online exclusively at JWR.
DEAR JWR READERS
JWR IN THE NEWS --- LITERALLY!


Your favorite website was recently profiled by the prestigious wire service, United Press International (UPI). Writer Lou Marano did an absolutely amazing job capturing, not only what makes JWR tick --- but also the overall situation we are facing. If you have a free moment, click here to view the feature-length article.


In friendship --- and gratitude,
Binyamin L. Jolkovsky,
Editor in Chief
JewishWorldReview.com


[ D A I L Y I N S P I R A T I O N ]



WISDOM EACH DAY:
Futility and a vexation of the spirit






[ L I F E S T Y L E S ]

Dr. Peter Gott: No alternative therapy for mono; Can certain foods aggravate endometriosis; vinegar drying up blood

Cutting carbs risks health problems

Bruce Williams on JWR: Length of paying off FHA mortgage insurance; Credit card bankruptcy?



[ I N S I G H T ]

Anne Applebaum: Leaks are confusing, but aim is clear --- and Saddam is now running scared

Ian Shoales: Time for some real cultural heroes (GREAT!)

Mark Goldblatt: Bugs Bunny, one of the leading intellectuals of his time?

Steve Young: America goes Madison Ave.

Argus Hamilton's political zingers! (SUPER-SIZED!)

Capital Comment: Daily news notes, political rumors and important events that shape politics and public policy in Washington and the world

Matt Towery: McKinney, 9-11 conspiracy theorist, in fight for political life

David Limbaugh: Invading Iraq is in our national interests

Bob Greene: Quiet hours come to the water cooler

Kathleen Parker: In drug war, honesty is best policy

Stanley Crouch: Bigger boom means, alas, a bigger bust

Wesley Pruden: The road to Baghdad: Get a map right here

Suzanne Fields: George Washington gets a high-tech facelift (EXCELLENT!)

John Leo: Climb every molehill

Nat Hentoff: Sen. Pat Leahy vs. Big Brother's spies

Mort Kondracke: Will Congress pass a Medicare drug bill?

Charles Krauthammer: 'Disturbed Nerd Chic' (SUPERB!)

Bill O'Reilly: Heaven only knows





[ W O R T H 1 0 0 0 W O R D S ]

Mallard Filmore

Mike Lukovich

Mike Shelton

Michael Ramirez

Bob Gorrell

Gary Varvel

(Att. working columnists and editorial cartoonists: Think you have what it takes to be featured on JWR? Drop us a note. And readers: We're always open for suggestions!)



[ F A S T P O L I T I C S&nbsp ]








require ("t-ssi/rtorah.html"); ?>