[ J E W I S H L I V I N G ]
As the Jewish year
draws to a close
By Rabbi Berel Wein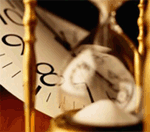 The Hebrew month of Elul, which begins this weekend, is seen in Jewish tradition as being the most crucial time of the calendar year. It is the time that our annual "earnings report," so to speak, is to be delivered. As such, Elul requires honesty, realism, and an unalterable standard of values by which to judge ourselves and our actions.


Saturday Sabbath 'non-denominational' Christian scores legal victory for minority religions
By Chris Leppek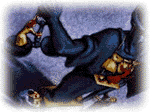 A Pueblo, Colorado man who was found by a federal jury last month to be a victim of religious discrimination said he hopes his legal victory will work to protect the rights of other religious minorities, especially those who -- like himself -- observe the Sabbath on Saturday instead of Sunday.




[ D A I L Y I N S P I R A T I O N ]


WISDOM EACH DAY: Start your day off right with words that will speak to your heart and soul. (NEVER TRIED THIS FEATURE? YOU DO NOT KNOW WHAT YOU ARE MISSING!)



[ F A S T P O L I T I C S&nbsp ]




[ L I F E S T Y L E S ]

Dr. Peter Gott: Various therapies for varicose veins

Bruce Williams on JWR: Investing an inheritance




[ I N S I G H T ]



George Will: A War And Then A Wall

Michael Long: First Amendment: Chickens home to roost (EXCELLENT!)

Diana West: Enlightenment at Yale

Michelle Malkin: The trouble with tax-free holidays

Jack Kemp: The Greenspan Recession

Marianne M. Jennings: Thoreau, Walden and stems cells

Laura Ingraham: Depressed after seeing uncut version of Apocalypse Now --- and for good reason

Sam Anderson: AlGore finds scruffy refuge in beard therapy (GREAT!)

Lewis A. Fein: Meatheaded Ideas: Rob Reiner and the Secular Left

Lori Borgman: Immodest proposals

Jonah Goldberg: Americans wouldn't tolerate terrorism at home (MUST-READ!)

James K. Glassman: Labor and management finding online earning to their liking

Greg Crosby: Crazy thoughts

Mort Kondracke: To avoid 'Brave New World,' Bush will delay cures

MUGGER: A fella's got to make a living

Mona Charen: Reality check

Cal Thomas: School for scandal

Ann Coulter: Queen nation





[ W O R T H 1 0 0 0 W O R D S ]

Is Mallard Fillmore insensitive?

Gary Varvel: The New Nuclear Family

Jeff Stahler: Cloning theme song

Bob Gorrell: The most wonderful time if the year?

(Att. working columnists and editorial cartoonists: Think you have what it takes to be featured on JWR? Drop us a note. And readers: We're always open for suggestions!)








require ("t-ssi/rtorah.html"); ?>