Jewish World Review July 21, 2005 / 14 Tamuz, 5765
World's oldest living married couple celebrates another milestone
By Dianna Marder
JewishWorldReview.com | (KRT)
HILADELPHIA — At 105, Herbert Brown is impeccably dressed in a crisp blue shirt that brings out the color of his eyes but belies the strain of time on his frail frame. Given his time spent in a Nazi concentration camp and his run-in with the notorious Adolf Eichmann, it's a wonder Brown has survived.


But here he is, in the one-bedroom apartment he shares with his wife of 74 years, the former Magda Fritz, who is 100.


Together, on July 15, their ages totaled 205 years and 293 days, making them — according to the Guinness Book of World Records — the oldest living married couple in the world.


Other couples have been married longer, and some individuals are older. On June 1, an English couple, Percy and Florence Arrowsmith, also 105 and 100 respectively, were named by Guinness as the oldest living married couple. But the Browns proved they beat the Arrowsmiths by a few days; on June 13, Percy Arrowsmith died, making the point moot.


Herb and Magda Brown now have this distinction, certified by Guinness.


"We met at a dance, and we fell in love right away," Magda says, her face brightening as she recalls her days as a finishing school student in Vienna more than seven decades ago.


A sepia photograph shows Magda, 26, and Herb, 30, at their wedding in Austria in 1930.


When the Nazis came to power in 1938, the Browns' lives were imperiled. Magda recalls soldiers entering her house and taking everything of value — even rooting through the laundry in search of hidden cash.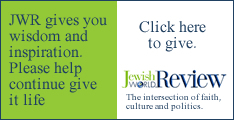 Herbert was sent to Dachau. Remarkably, with the help of Christians in the community and a Jewish charity, Magda raised money for his release.

He returned to Vienna but was required to report daily to a government office. One day a high-ranking Nazi official was at the office, conducting interrogations. Brown was forced to stand at attention, with his nose pressed to the wall, for two hours. And then he appeared before the official — who turned out to be Eichmann.

The couple fled to England soon after.

All this and more their daughter, Trudie Solarz, has documented and recounted on videotape for Steven Spielberg's Shoah Foundation.

The Browns came to Philadelphia in 1940; Magda was a seamstress, and Herb worked at a factory sewing the shoulder seams on tuxedos.

Today, they live in an assisted-living apartment complex called Harbor View.

Magda is meticulously dressed by 6:30 every morning, complete with lipstick and pearls. Herbert's face bears the scars of melanoma, and his hearing is fading. But he is content.

"He doesn't talk much," Trudie says, teasing her father. "But that's nothing new. Mom never let him get a word in."

Trudie learns over and puts her lips to her father's right ear. "Don't fall asleep!" she says. "You're getting your picture taken." He smiles on cue.

Believe what you will about the benefits of exercise (Herbert and Magda were dedicated mall walkers) and eating right (Herbert practically lived on raw carrots; Magda is a chocoholic).

Trudie says, with all due respect, that her father stays alive to give Magda something to do.

"She's constantly straightening his collar and telling him what to eat."

At Harbor View, where the staff is planning a celebration, Betty Lowery, the assistant activity director, asks Magda her secret of longevity.

"You have to be happy all the time," Magda says. "Think of life as you want it to be."
Every weekday JewishWorldReview.com publishes what many in Washington and in the media consider "must reading." Sign up for the daily JWR update. It's free. Just click here.
Comment by clicking here.
© 2005, The Philadelphia Inquirer. Distributed by Knight Ridder/Tribune Information Services