Jewish World Review July 28, 2005 / 21 Tammuz, 5765
Let's Review What the Left Has on Judge Roberts
By James Lileks


http://www.JewishWorldReview.com | It's been a few weeks, and we still don't know exactly what John Roberts — if that is his real name — was doing when Roe v. Wade was decided. Working quietly in a college classroom? Playing pinball at the student union? Sitting in a darkened dorm mapping out escape routes for abortion clinic bombers? We just ... don't ... know.

Oh, sure: We've heard from the people who say they know him; we've heard about his charm and intelligence. (Like that means anything! Hitler was intelligent!) We've heard from both sides of the aisles about his temperament, rigorous sense of fairness and devotion to the Constitution. But other than that, and his previous extensive confirmation hearings, what do we know? NOTHING. Let's go through the objections.

1. There's something wrong with the way he looks. He doesn't have the scary mustache-dipped-in-flour like John Bolton; he doesn't have the dreaded Face of Bork, the scowl of which could strip paint from a battleship at 50 paces. Roberts looks mild, content, genial, at peace. What's he repressing? Well, as some high-profile lefty bloggers have noted, he attended an all-boys school; he wrestled — with MEN; he participated in choir, and wore fashionable pants in the early '70s. Plus, his kids are ... adopted. Nudge nudge. Wink wink. Say no more (cough GAY cough).

Response: What is it with the fringe left and gay-baiting? They have this peculiar assumption that playing the gay card makes the faithful reel back in horror and shield the children's eyes. As if there's anything about wanting a lower marginal tax rate or a 500-ship Navy or a paste-the-jihadis strategy that says thou must also hate the sodomites. Nuance, people! Nuance.

2. There's something very wrong with the way Roberts thinks. For example, we need only turn to a memo he wrote while deciding a case:

"Every night I pray to G-d — and I mean the big bearded Caucasian guy in a robe who speaks English — and ask His strength to overturn Roe by any means necessary, up to and including Jedi mind tricks."

Well, we don't actually know whether he said that exactly, but until this appallingly secretive White House releases all his notes, correspondence, Post-its and transcriptions of thoughts he might have had while gardening, we must assume he's hiding something.

Response: So some Democrats want to see notes that have been heretofore off limits. If they're fair game, then so are Sen. Charles Schumer's e-mails. Key search words: "Go to war. Extremist. Plaid pants. Religious. Wife. Judy Garland."

3. He wants to send little kids to jail for eating french fries. Too bad the kid arrested on the Washington Metro wasn't a fetus!

Response: Ooooh. Head shot. Yes, of course, that's exactly what animates the man: a desire to see children handcuffed and imprisoned, seeing as a six-year sentence in the cotton mills is no longer possible. Look: Roberts was behaving like an appeals court judge should, and found no error in the lower court's decision. He had the opportunity to impose his personal sensibilities from the bench, and didn't, preferring to uphold the law — however stupid it was.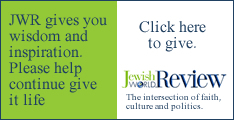 Upholding the law. You gotta hate that in a judge.

4. He belonged to the Federalist Society. Its members probably get together under a full moon, strip naked, smear their faces with ashes ground from the bones of Thomas Jefferson's slave-born progeny, and chant Latin oaths to an idol that represents the Constitution in Exile, which is in a safe deposit box in the Caymans.

Response: This is a sure-fire strategy for sweeping to midterm victory in '06: "There remain doubts about the clarity of his response regarding his membership in an organization dedicated to a particular view of constitutional law." Start handing out House committee chairmanships, boys!

5. He's a stealth candidate designed to make the Democrats look like automatic obstructionists. When a hard-core conservative minority is appointed to fill William Rehnquist's spot, the Dems will look like they're recycling the same old arguments. It's devious strategy of the most Rovian sort!

Response: It's pronounced "strategery."
Every weekday JewishWorldReview.com publishes what many in in the media and Washington consider "must-reading". Sign up for the daily JWR update. It's free. Just click here.
JWR contributor James Lileks is a columnist for the Minneapolis Star Tribune. Comment by clicking here.
© 2005, James Lileks