Jewish World Review July 29, 2005 / 22 Tammuz, 5765
'Free' software requires research
By Mark Kellner
http://www.JewishWorldReview.com | Last week's recommendation that users equip themselves with free applications software elicited a response from one reader, who will be identified here by initials only:

"I read your article ... about the Gimp [a free, Unix-based graphics program] as a recommendation," online reader D.C. wrote. "When I went through Google for it, it looked like a company ... was giving away something for free. I then looked up [the company] and this link tells a different story. ... I believe it important to you that you look at it and decide if you need to make people aware that this company may be a scam."

I did look both at the Web site of the company in question as well as that of the "consumer oriented" Web site to which D.C. referred. Because I don't have enough information to judge the company in question, I won't name it, other than to note that its name came up as an advertising link on the Google page that referred users to http://www.gimp.org, which is the official GNU Image Manipulation Program, or GIMP, software site.

Just as with any newspaper or magazine, the Internet has sites where anyone can advertise. Just as with newspapers and magazines, however, sufficient consumer complaints to publishers, in print or online, can threaten the advertising status of a given firm. Reader D.C. did a smart thing by investigating the company in which he was interested, and he decided not to buy CDs with the free programs that are available online.

Some companies and individual users, as well as user groups, will offer so-called "freeware," which as the name implies is free software, or "shareware" or "donationware," for which users pay a set or self-decided price for a program, for sale on a CD, subject to the approval of a given software creator. Why? It's easier for, say, PC Magazine to offer a bunch of programs on a disc as a subscription premium because it has a large audience. Ditto for the publishers of many how-to computer books: Buy the book and get a CD with various programs (or add-ins for other programs) that will enhance your experience.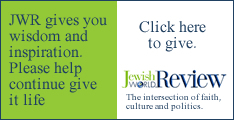 Where this gets tricky is when the firm is in the business of just reselling "free" software. There are ways to do this within the law and the "General Public License" that GNU (a non-Unix open system software) and other publishers follow. I would be loath to buy from companies advertising these programs because, well, I'm a frugal consumer and can often find these programs (or reasonable substitutes) for free online. My high-speed Internet connection at home allows me to download big files relatively quickly, and the "bandwidth" is paid for.

You can find good, free or low-cost software from a bunch of sources, including Download.com, which is operated by the C-Net news site, and VersionTracker.com, which follows Windows, Mac OS 8/9 and OS X, as well as Palm operating systems. These two sites have long track records and are highly reliable, particularly Download.com. Local user groups are often another good source.

Note that reliable online sources, whether user groups or commercial sites such as Download.com and VersionTracker.com, will always link to the original publisher of the software. With those links, you should be able to find the latest version of a given program and find a way to contact the publisher of a given program.
Every weekday JewishWorldReview.com publishes what many in in the media and Washington consider "must-reading". Sign up for the daily JWR update. It's free. Just click here.
JWR contributor Mark Kellner has reported on technology for industry newspapers and magazines since 1983, and has been the computer columnist for The Washington Times since 1991.Comment by clicking here.
© 2005, News World Communications, Inc. Reprinted with permission of The Washington Times. Visit the paper at http://www.washingtontimes.com